Sun Music
Your Adult Urban Album Alternative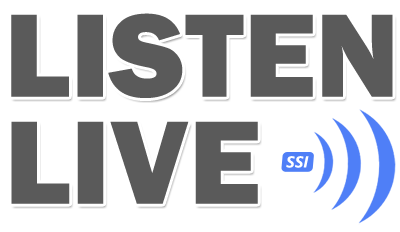 New Music from Juris, Allen Toussaint, Jennifer Hudson, James Fortune, Offiong Bassey, Steve Turre, Snarky Puppy, Kevin Lemons, George Benson, Avicii, Diego Rivera, Ledisi, Geri Allen, Robert Glasper Experiment and More...
Latest News
New In Last Half Hour
Oprah Has No Regrets About Not Having Kids Necole Bitchie (Today) - It's not often that you come across a woman who has no desire to have kids, and when you do, the natural reaction is 'What's wrong with you???' Well, there's...
New In Last 40 minutes
G-Eazy Lampoons Magazines in 'Almost Famous' Video, Announces Tour The Boom Box (Today) - G-Eazy debuts the visual for 'Almost Famous' and announces his new tour.Continue reading…...
12 Years a Slave and American Hustle Lead Golden Globe Nominations Slate - Brow Beat (Today) - The Hollywood Foreign Press Association announced the Golden Globe nominations this morning, and as was widely predicted, 12 Years a Slave and American Hustle dominate the list, leading with seven...
#News: (@jtimberlake) Justin Timberlake and Mariah Carey Begin Award Season with SAG and Golden Globe Nominations Singers Room (Today) - Justin Timberlake and Mariah Carey are kicking off Hollywood award season in a big way with nominations for their work in films including Inside Llewyn Davis and The Butler....
New In Last 45 Minutes
South Park Comes After Kanye West And Kim Kardashian In Season Finale Vibe Magazine (Today) - South Park finished out their 2013 season with a bang. Despite the fact that creators Matt Stone and Trey Parker faced Kanye's wrath after they spoof'd him the first time...
We're Still at War: Photo of the Day for December 12, 2013 MoJo Blogs and Articles | Mother Jones (Today) - Sailors lay to rest 19 individuals during a burial at sea ceremony aboard the Multipurpose Amphibious Assault Ship USS Bataan off the East Coast Dec. 7, 2013. The 22nd Marine...
Morning Soul: Seems I'm Right Back Where I Started SOULBOUNCE (Today) - Givenchy selected Erykah Badu as the star of their new advertising campaign, calling the singer a style "icon." [STYLE]Spotify users can now stream music for free on mobile devices, but...
New In Last Hour
Q&A: Gym Class Heroes' Travie McCoy Has No Time For Grudges Vibe Magazine (Today) - "For me to hold a grudge that long, I'd be a bitter son of a b*tch"Since his playground days with Gym Class Heroes, singer/rapper Travie McCoy has been on a...
'Today' Apologizes for Mocking Fake Sign Language Interpreter (Watch) Electronic Urban Report (Today) - *The "Today" show apologized for a joke aired on Wednesday morning's broadcast that riffed on the news that the sign language interpreter at Nelson Mandela's funeral used fake signs during...
Stream Roc Marciano's 'Marci Beaucoup' Album The Boom Box (Today) - There's still some more hip-hop goodness to be found in the closing days of 2013. This time it comes courtesy of respected Long Island, N.Y., rapper Roc Marciano. 'Marci Beaucoup,'...
Kendrick Lamar: The thoughtful rhymer that revived hip-hop Rolling Out (Today) - Kendrick Lamar has become hip-hop's golden boy after a year of acclaim and controversyThe post Kendrick Lamar: The thoughtful rhymer that revived hip-hop appeared first on Rolling Out....
10 New Years Resolutions That Never Work Vibe Magazine (Today) - In just a few weeks, we'll say "adios" to 2013 and welcome a new year. Chances are you have the wheels turning on some New Years resolutions, both old and...
De Blasios to Move into Gracie Mansion The Root (Today) - The de Blasio family has made up its mind. Starting January, New York's first family will be living in the 214-year-old mayoral residence, Reuters reports....
'The Butler' shut out of Golden Globe nominations The Grio (Today) - theGRIO REPORT - Lee Daniels' blockbuster drama The Butler had been racking up lots of awards recognition leading up to today's Golden Globe nominations......
In the last 2 hours
New Mixtape: Busta Rhymes And Q-Tip 'The Abstract and The Dragon' Vibe Magazine (Today) - In historical moment, Busta Rhymes and Q-Tip have released their first ever collaborative mixtape, The Abstract and The Dragon mixtape. Executive produced by Shaheem Reid, the 28-track project features past...
Kenya Moore Says She Has Been 'Invisible' To Her Mom Since Birth Necole Bitchie (Today) - If folks could forget all the 'Gone With The Wind Fabulous' and burning bridges with the other Real Housewives for just a minute, they'd see that glamor girl Kenya Moore...
RADIO/PODCAST: JazzWeek Radio Chart: December 16, 2013 All About Jazz (Today) - 111Gerry Gibbs Thrasher Dream Trio Gerry Gibbs Thrasher Dream Trio (Whaling City Sound)305261+4424919222Rene Marie I Wanna Be Evil (Motema)277257+2024525333Gregory Porter Liquid Spirit (Blue Note)271251+200461......
How it Feels to be a Whistleblower Color Lines (Today) - Four years after making secret recordings that proved racial profiling in the New York Police Department, Officer Adhyl Polanco is still paying the price....
Globe Noms for '12 Years a Slave', Elba, Abdi, Kerry Washington, More Electronic Urban Report (Today) - *Nominees for the 71st annual Golden Globe Awards were announced this morning, with "12 Years a Slave" and "American Hustle" tied for the most with seven nods each. Among the...
#Music: (@TGTlife) TGT - Be My Holiday Singers Room (Today) - Coming off their Grammy nomination for Best R&B Album for their 2013 debut, "Three Kings," the men of TGT snuggle into the warmth of a Christmas moment with "Be My...
#News: (@rihanna) Rihanna Leaps To No.1 On Hot 100, Britney Spears Tumbles With 'Britney Jean' Album Sales Singers Room (Today) - Rihanna has another Billboard Hot 100 chart topping single to her credit. Eminem's hit "The Monster," which features Rihanna, leaped 2-1 on the Billboard Hot 100 chart Wednesday, becoming Rihanna's...
OBITUARY: Jazz Impresario and Palm Court Jazz Cafe Owner George Buck Dies at 84 All About Jazz (Today) - NEW ORLEANS - George Buck, the businessman, producer and music impresario who preserved and enhanced the history of recorded New Orleans jazz and other music through his record labels and...
Giveaway: A 'Happy' Package For The Holidays Vibe Magazine (Today) - To celebrate the world's first ever 24-hour music video "Happy" by way of Pharrell and his joyous contribution to the hit animated film Despicable Me 2, VIBE is giving a...
Interpreter at Mandela memorial: I was hallucinating The Grio (Today) - JOHANNESBURG (AP) — The man accused of faking sign interpretation while standing alongside world leaders like U.S. President Barack Obama at Nelson Mandela's memorial service said Thursday he hallucinated that...
#News: (@iamkelis) Kelis Inks New Deal, Readies New Album 'Food' For 2014 Singers Room (Today) - "Caught Out There," "Bossy" and "Acapella" singer Kelis is back and ready to release new music thanks to a recently signed record deal....
Jay Z And Beyonce's Vegan Challenge 'Has Been Easier Than Ever' Vibe Magazine (Today) - Music's First Couple switching up their regimen to an all plant-based everything diet was no random coincidence. Jay Z and Beyonce first announced their 22-day vegan challenge on Hov's 44th...
Idris! Lupita! Chiwetel! But no Oprah: Black 2013 Golden Globe nominees The Grio (Today) - (AP) - The slavery epic '12 Years a Slave' and the con-artist caper 'American Hustle' lead the 71st annual Golden Globes with seven nominations each......
Black Lips Go 'Underneath the Rainbow' on New Album Rolling Stone Magazine (Today) - Atlanta rock band Black Lips are returning with their seventh studio album Underneath the Rainbow on[...]...
How B.o.B meets Bobby Ray Rolling Out (Today) - Story by Amir Shaw Images by DeWayne Rogers Weeks before the release of his third solo album, B.o.B took a moment to enjoy the spoils of being a hip-hop star....
Red Fang Battle Boozing Zombies in 'Blood Like Cream' - Premiere Rolling Stone Magazine (Today) - The video for "Blood Like Cream" off Red Fang's third LP Whales and Leeches begins with Portlandia's[...]...