Sun Music
Your Adult Urban Album Alternative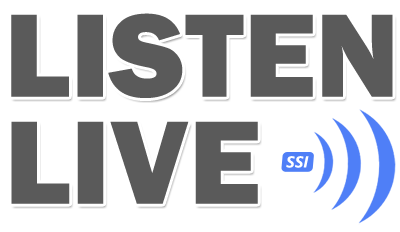 New Music from Juris, Allen Toussaint, Jennifer Hudson, James Fortune, Offiong Bassey, Steve Turre, Snarky Puppy, Kevin Lemons, George Benson, Avicii, Diego Rivera, Ledisi, Geri Allen, Robert Glasper Experiment and More...
Latest News
New In Last 25 minutes
#Videos: (@Ledisi) Ledisi - I Blame You Singers Room (Today) - On the concept of the record, Ledisi told Singersroom: "Someone was making me feel more beautiful, and it showed."...
In the last 2 hours
Kanye West Says Sorry to Nike: 'I Apologize For My Frustration' The Boom Box (Today) - Well, well, well. After bashing Nike on his Yeezus tour and in radio interviews, Kanye West is trying to make amends with the sneaker giant. The mercurial rapper-producer has publicly...
Jay Z Reportedly Net's $240M for Robinson Cano's Seattle Mariners Signing Electronic Urban Report (Today) - *Job security is a beautiful thing. Just ask Robinson Cano, who reportedly agreed to a 10-year, $240 million deal with the Seattle Mariners. A source tells ESPNdeportes.com that the deal,...
South Carolina sheriff refuses to lower flag for Nelson Mandela The Grio (Today) - theGRIO REPORT - Pickens County, South Carolina sheriff Rick Clark took to social media Friday to declare that he would defy President Obama's orders to lowered U.S. flags to half...
#News: (@Tyrese) Tyrese Addresses TGT Break-up Rumor Singers Room (Today) - The internet helped build a gossip story that TGT had disband when Ginuwine did not attend the Soul Train Awards with Tyrese and Tank....
Art Miami: Sound/Vision MIAMI At Aqua Brings Beats To Art Fair Vibe Magazine (Today) -
Older News
#News: (@tamarbraxtonher) Robin Thicke Challenges Pop & EMD Artists For Grammy's Song of the Year, Tamar Braxton Leads R&B Artists with 3 Grammy Nominations Singers Room (Today) - Robin Thicke will battle artists from different categories as he received a Grammy nomination for the "Record of the Year."...
SC Sheriff Won't Lower Flag to Honor Mandela The Root (Today) - A South Carolina sheriff has refused to lower the American flag to honor former South African president Nelson Mandela, arguing that the singular leader was not an American. Mandela died...
Beyonce's 'Grown Woman' Video Leaks Necole Bitchie (Today) - Beyonce is evidently on Beyonce's time… Earlier this year, she debuted her new track, 'Grown Woman' during the launch of her Pepsi Now campaign, but there was no real radio...
Watch An Abstract Video of Drake's 'We'll Be Fine' The Boom Box (Today) - While Drake is on the road entertaining crowds with his trek, Would You Like a Tour?, a new video has surfaced featuring the Toronto rap star. French director Mikael Colombu...
Elton John Condemns Russian Anti-Gay Law at Moscow Concert Rolling Stone Magazine (Today) - Elton John took the opportunity at his concert in Moscow this week to speak out against Russia's ant[...]...
CONTEST/GIVEAWAY: Enter the "Craig Tweddell - Away with Words" Giveaway at All About Jazz! All About Jazz (Today) - All About Jazz members are invited to enter the Bugles Media "Craig Tweddell - Away with Words" giveaway contest starting today. We'll select FIVE winners at the conclusion of the...
Ciara Explains To Upset Fans Why 'Body Party' Was Not Nominated For A Grammy Necole Bitchie (Today) - Ciara danced her way back into our hearts this year with her sultry #1 R&B hit 'Body Party,' however, she was one of the many artists who were snubbed by...
Watch: A Snippet Of Beyonce's 'Grown Woman' Video Leaks Vibe Magazine (Today) - The Beyhive just got an early Christmas present, sort of. A (long) snippet of Beyonce's "Grown Woman" video surfaced on the 'net today. A brown-haired Bey and her dancers dance...
I Was Blessed to Meet and Work with Nelson Mandela!! Electronic Urban Report (Today) - *I will never forget the day Nelson Mandela walked free. I was sitting in my bed grinning from ear to ear as I watched this bigger than life human being...
St. Louis Woman Lied About 'Knockout Game' Attack The Root (Today) - A 23-year-old St. Louis, Mo., woman and her 25-year-old boyfriend have been charged with filing a false report to police, just weeks after claiming that the woman was the victim...
Porsha, Kordell Stewart divorce final The Grio (Today) - ATLANTA (AP) — Former Pittsburgh Steeler standout Kordell Stewart's divorce from his reality show wife is final....
AWARD/GRANT: Grammys: Jazz Nominees Look to New Voices All About Jazz (Today) - In a bit of an upset, m: Chick Corea will not be going home with another award this year.A winner of 20 Grammys, including two last year, Corea, with his...
VIDEO: Elton John Denounces Russia's Anti-Gay Law at Moscow Concert MoJo Blogs and Articles | Mother Jones (Today) - On Friday, singer-songwriter Elton John dedicated his concert in Moscow to Vladislav Tornovoi, a 23-year-old gay man tortured to death in southwest Russia in May. He also took a moment...
Yes, the NRO's Latest Logo Really Is a Hideous Octopus Encircling the Earth MoJo Blogs and Articles | Mother Jones (Today) - It looks like we have a new winner in creepy, non-self-aware surveillance logos. The previous all-time great, on the left, is the 2002 classic from London Transport, "Secure Beneath the...
Oh Snap! Y'all Got Teyana Taylor Dropped from Adidas Electronic Urban Report (Today) - *It worked. Your emails to Adidas showing your disapproval of the nasty Twitter spat between Teyana Taylor and Rihanna has resulted in The G.O.O.D. Music singer being dropped from her second...
Give Obama Credit for Jobs Turnaround The Root (Today) - By any measure the last few months have not been a high point for the Obama administration. The rollout of the Affordable Care Act (aka Obamacare) has been a disaster...
2014 Grammy Nominations: Macklemore & Ryan Lewis Overwhelmed By Nods The Boom Box (Today) - Macklemore & Ryan Lewis had a phenomenal year promoting their celebrated debut album, 'The Heist.' For their hard work, the Seattle duo were honored with seven nominations for the 2014...
First Watch: The Baylor Project is "More In Love" SoulTracks (Today) - Featured: Not featured SoulTrackers have been following Jean Baylor's career since her days in the group Zhane. More recently, fans have gotten to know her for her burgeoning solo career. But...
4 shot after Meek Mill show at Del. nightclub The Grio (Today) - WILMINGTON, Del. (AP) — Delaware State police are investigating an early morning shooting at a nightclub after a show by hip-hop artist Meek Mill that left four people with non-life-threatening...
Ellen DeGeneres Unveils 'Bound 2'-Inspired Christmas Card [Video] Vibe Magazine (Today) - Kanye West's "Bound 2″ continues to inspire celebrity spoofs. TV host Ellen Degeneres and wife Portia De Rossi are the latest to chime in with their own version of the...
The 56th Annual GRAMMY Awards R&B Nominations Shock, Surprise & Satisfy SOULBOUNCE (Today) - GRAMMY season is now in full swing after Friday night's reveal of the nominees for the 56th Annual GRAMMY Awards. For the fifth year in a row SoulBounce is back as...
A$AP Rocky, Tyler the Creator to Perform at VGX 2013 BET News (Today) - The video game awards show will stream live on BET.com....
Marsha Ambrosius And Ne-Yo Tackle Lasting Effects Of Sexual Abuse In New Video 'Without You' Necole Bitchie (Today) - Always one to raise awareness about social issues in her music videos, Marsha Ambrosius used the video for her "Without You" track with Ne-Yo to highlight the damaging effects of...
Biracial Teen's White Mom Suspected in Racist Graffiti Probe  The Root (Today) - A white Massachusetts mother, whose biracial son was the alleged target of racist graffiti scrawled on the side of their home, is now at the center of the investigation, the...