Sun Music
Your Adult Urban Album Alternative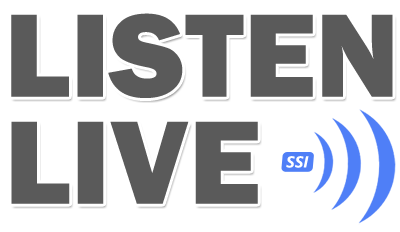 New Music from Juris, Allen Toussaint, Jennifer Hudson, James Fortune, Offiong Bassey, Steve Turre, Snarky Puppy, Kevin Lemons, George Benson, Avicii, Diego Rivera, Ledisi, Geri Allen, Robert Glasper Experiment and More...
Latest News
New In Last 20 minutes
CJ Fly Shows Us the City Life in 'Still the Motto' Video The Boom Box (Today) - After introducing himself to the world as a solo act with his impressive mixtape, 'Thee Way I See It,' Pro Era's CJ Fly (aka Captain Fly) has released a video for...
New In Last 25 minutes
Liz Cheney's 1988 Op-Ed on Anti-Apartheid Protestors: "Nobody's Listening" MoJo Blogs and Articles | Mother Jones (Today) - In a 1988 op-ed for her college newspaper, Liz Cheney, the daughter of Vice President Dick Cheney who is now running for the Republican Senate nomination in Wyoming (and kicking...
Wyclef Jean Sings Tribute to Nelson Mandela The Boom Box (Today) - As world leaders and celebrities gathered Tuesday (Dec. 10) in Johannesburg, South Africa for Nelson Mandela's memorial service, Wyclef Jean posted a musical tribute to the international hero on YouTube.Continue...
New In Last Half Hour
#Videos: (@rkelly) R. Kelly - Cookies [Explicit] Singers Room (Today) - R. Kelly celebrates the release of his new album, Black Panties, by premiering a music video for his sexually-charged single "Cookies."...
New In Last 40 minutes
Lea Michele Dives Into Pop Career With 'Cannonball' Rolling Stone Magazine (Today) - Glee's Lea Michele took her first jump into a mainstream pop career today with the release of "Canno[...]...
Photo of Michelle Obama reacting to President Obama's selfie at Mandela memorial service goes viral Rolling Out (Today) - Michelle Obama reacts to President Obama's selfie  While most people focused on President Obama's poignant words during Tuesday's Nelson Mandela memorial service, others couldn't help but notice that there appeared to...
Zara McFarlane Lights Up The Stage With 'Angie La La' SOULBOUNCE (Today) - First we were treated to the studio version of Zara McFarlane's newest single "Angie La La," then we got to wrap our ears around Osunlade's jazzy house mix and now, to further...
New In Last Hour
Bun B Performs With The Houston Symphony Vibe Magazine (Today) - This is slick. Bun B put a tux on and stepped onto the stage with a full orchestra backing him for "Trillest Symphony" which he performed at the Houston Concert...
#Lifestyle: Musicians & Apps: Waste or Worth It? Singers Room (Today) - In light of album sales at a disappointing slump at the moment, popular artists and their labels are constantly attempting new methods with which to reinvigorate the music market....
Grinch Delivers Coal to Chicago Aldermen in National Protest to Reclaim Public Education Color Lines (Today) - Actions were planned for over 60 cities....
Jay Z Dedicates 'Young Forever' to Nelson Mandela The Boom Box (Today) - In honor of the late Nelson Mandela, who was memorialized today, Jay Z dedicated one of his most heartfelt songs to the civil rights icon.Continue reading…...
In the last 2 hours
Introducing Plug.DJ, the Replacement for Turntable.fm… Digital Music News (Today) - Was turntable.fm simply doing it wrong, or does anyone care about avatar-based, 'gamified' communal listening?  Enter Plug.DJ, which has been bumbling in beta for more...The post Introducing Plug.DJ, the Replacement...
Democrats clear path for Mel Watt confirmation The Grio (Today) - WASHINGTON (AP) — Democrats have used the Senate's newly eased filibuster procedures to clear the way for confirmation of the man President Barack Obama wants to become a top housing...
Kanye West's Yeezus Tour Loses Steam With Kansas City Fans Electronic Urban Report (Today) - *With a best-selling album, high-profile relationship and new baby, major tour with Kendrick Lamar and never-ending chances to speak his mind, Kanye West has remained in the public eye. But...
Touré blasts CNN's Don Lemon as 'leader of the white people' Rolling Out (Today) - MSNBC's Touré went after Don Lemon's scalp when he referred to the CNN anchor as a "leader of the white people" and put him in the same sentence as right-wing conservative...
Watch: Cop Shoves His Dog Into Surrendering Suspect's Car Window -- Dog Mauls Suspect AlterNet (Today) - The suspect, who tried to surrender, had to get stitches on his face and shoulders.A North Carolina cop was cleared of all wrongdoing by a grand jury yesterday--even after a...
@amTWIB #138 | Squirrel Dominion This Week in Blackness (Today) - Squirrel Conspiracy Theories Explained. The Morning Crew discusses Black teen pregnancy rates (19:36), the Microsoft smartbra (24:45), numerous LA deputies arrested for corruption (37:50), the possibility of mandatory flu vaccinations...
Ruben Studdard drops 112 pounds during 'amazing' 'Biggest Loser' journey The Grio (Today) - TODAY - The singer started the weight-loss competition weighing in at 462 pounds, and the change is significant. It's also exactly what Studdard had hoped for......
Help Me Out On This Whole Cell Phone on Airplanes Thing, OK? MoJo Blogs and Articles | Mother Jones (Today) - Hereditary Rep. Bill Shuster of Pennsylvania is a pretty conservative guy who believes the government should keep its nose out of private enterprise. Unless, that is, private enterprise happens to...
Ourtunez: Curated Playlists Feature Both Popular and Unsigned Artists… Digital Music News (Today) - Ourtunez is an iOS streaming app that revolves around curated playlists. These playlists pair popular mainstream artists with unknown artists of all genres and are...The post Ourtunez: Curated Playlists Feature...
Meet The Couple Behind The Adorable Bulls Half-Time Show Proposal Video Necole Bitchie (Today) - Young love and old school romance ain't dead! The other night while all the sports heads were at home watching the Chicago Bulls go toe-to-toe with the Miami Heat, Bulls...
Quiz: Did R. Kelly Write These Songs? Vibe Magazine (Today) -
Couple Style: Big Sean and Naya Rivera Black Entertainment Television (Today) - We recap the hot pair's love affair with fashion....
New Music: Phantogram 'Fall In Love' Vibe Magazine (Today) - The New York electro rock duo Phantogram is unlike anything we've ever heard before. They've got a Dilla-like sway to their beats with dreamy vocals and a vibrating low-end. On...
Happy 27th birthday Raven-Symone Rolling Out (Today) - Happy 27th birthday, Raven Symone! The "Cosby Show" kid later starred on "That's So Raven" and released the Hot 100 single "That's What Little Girls Are Made Of" in 1993. As an infant, Raven...
Happy 37th birthday Evelyn Lozada Rolling Out (Today) - Happy 37th birthday, Evelyn Lozada! The reality personality who starred on the VH1 series "Basketball Wives" for 2 years landed a short-lived spin off, "Eve and Ocho", which never aired. Before her...
Stephen Malkmus Offers Scalp Treatments in 'Cinnamon and Lesbians' Rolling Stone Magazine (Today) - Stephen Malkmus has never been one for lyrics with concrete meanings so director Jay Winebrenner has[...]...
Happy 22nd birthday Teyana Taylor Rolling Out (Today) - Happy 22nd birthday, Teyana Taylor! The singer and actress who released her debut album From a Planet Called Harlem in 2008 on Kanye West's G.O.O.D. Music label in 2012, Taylor collaborated with West on his song "Dark...
Meet Thrasher's First Black Skater of the Year: Ishod Wair Color Lines (Today) - Thrasher Magazine has just named its first black Skater of the Year for the first time in the 23 year history of the award....
Why'd Obama Shake Castro's Hand? Home Training. The Root (Today) - Anyone who can somehow remember way back to the olden days—May 1, 2011, to be exact—knows that President Barack Obama is quite capable of delivering a stand-up comedy routine, dressed...