Sun Music
Your Adult Urban Album Alternative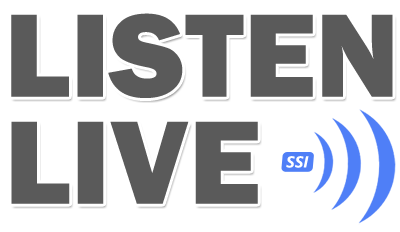 New Music from Juris, Allen Toussaint, Jennifer Hudson, James Fortune, Offiong Bassey, Steve Turre, Snarky Puppy, Kevin Lemons, George Benson, Avicii, Diego Rivera, Ledisi, Geri Allen, Robert Glasper Experiment and More...
Latest News
New In Last 40 minutes
La Toya Jackson Has Remarried; The Groom is Jeffre Phillips Electronic Urban Report (Today) - *La Toya Jackson, according to RadarOnline, has walked down the aisle again. Actually we can't verify that she walked down a the aisle, per se, but what we're really saying...
In the last 2 hours
Rick Rubin Talks Being White In Hip-Hop, Working With Eminem Vibe Magazine (Today) - 2013 marked a return to hip-hop for producer Rick Rubin. Rubin executive producing both Kanye West's Yeezus LP and Eminem's eighth studio album, The Marshall Mathers LP 2, was Rubin's...
The Most Adorable Marriage Proposal Ever Happened During The Bulls Half-Time Show Necole Bitchie (Today) -   A guy by the name of Shane Zackery has just made a whole lot of fellas step their proposal game up! OMG! His NBA cheerleader girlfriend Ariana was dancing...
'Tasteless' Link in Mandela Article Results in Dutch Newspaper Apology Electronic Urban Report (Today) - *An story linking the death of Nelson Mandela with a controversial blackface character was the catalyst for an apology issued by a top selling Dutch newspaper. De Telegraaf blamed the...
Older News
Mandela's Vision of a Prosperous Nonracial Democracy in So. Africa Remains a Challenge Electronic Urban Report (Today) - *(Via LA Times) – Nelson Mandela didn't coin the term "Rainbow Nation" or the phrase "Proudly South African." But the optimism, determination and compassion of the country at its best...
Shonda Rhimes Honored By DGA for Creating Jobs For Women & Minorities Electronic Urban Report (Today) - *With TV series' like "Grey's Anatomy," "Private Practice" and "Scandal" under her belt, you know Shonda Rhimes is big on developing rich characters that keep audiences interested and engaged. It's...
Tweet At Kim Kardashian At A Kanye West Concert, And She Might Get You Backstage Vibe Magazine (Today) - Kim Kardashian gave one lucky fan the night of her dreams during a Kanye West Yeezus tour stop in New Orleans this past Thursday. Known as @MyleezaKardash on Twitter, the...
Paul McCartney's DJ Shares His Beatles Mix Rolling Stone Magazine (Today) - Chris Holmes has been touring as Paul McCartney's opening DJ act for four years He recently shared w[...]...
Obamacare Will Prevent Millions of People Fr0m Being Gouged by Hospitals MoJo Blogs and Articles | Mother Jones (Today) - When President Obama said that if you like your health insurance, you can keep it, he was clearly taking some liberties with the strict truth.1But as Ezra Klein points out...
Zoe Kravitz Shows Off Her Bikini Body On South Beach Necole Bitchie (Today) - While in most parts of the nation, the weather is creeping towards 11 degrees below misery, one place that's still enjoying warm weather is the always sunny Miami. And that's...
Cassie Stakes Her Claim As Diddy's Official Girl In Miami Necole Bitchie (Today) - The most "are they or are they not" couple ever (since early Jayonce) hosted and partied together this weekend as they attended DJ E feezy's birthday bash at Dream Nightclub...
Victim Calls Knockout Game a Myth The Root (Today) - A Pittsburgh teacher, who reportedly was knocked out during a random attack, refuses to attribute the incident to an alleged trend growing known as the knockout game, the Huffington Post reports....
Chicago attorney, nephew accused of sexually assaulting drunken teen Rolling Out (Today) - Stanley Stallworth, 50, is a partner at Sidley Austin LLP, a prominent, global law firm in downtown Chicago where he specializes in commercial real estate. Currently on a leave of absence, "to...
Keri Hilson Shows Us What Happiness Looks Like On Her 31st Birthday Necole Bitchie (Today) - Keri Hilson was all smiles as she celebrated her 31st birthday at Prive Nightclub in Atlanta on Friday night. The R&B singer looked gorgeous as she partied with friends, including...
One Direction Debut 'Through the Dark' on 'SNL' Rolling Stone Magazine (Today) - One Direction made the most of their gig as musical guests on Saturday Night Live last night in thei[...]...
Must See: Jon Stewart Blasts Arguments Against Raising the Minimum Wage AlterNet (Today) - If you know any right-wingers who've been spewing crap about raising the minimum wage, send them the link to the second clip where Jon just rips the shit out of...
MC Hammer Hit with $800,000 Tax Lien By the IRS The Boom Box (Today) - MC Hammer has been hit by the IRS with a hefty tax lien. TMZ is reporting that he and his wife, Stephanie, has failed to pay $798,000 in back taxes.Continue...
Evelyn Lozada to Appear on OMG Insider to Reveal Baby Daddy Electronic Urban Report (Today) - *News from "OMG Insider" reveals that pregnant "Basketball Wives" chic Evelyn Lozada will put in an appearance on the show this Monday, Dec 9. Apparently she's going to reveal to...
Kanye West 'I Am The Next Mandela' Quote Was Just A Hoax Vibe Magazine (Today) - Don't believe everything you read on the Internet. Satire website Daily Current decided to have a little fun with Kanye West's in-your-face charisma and posted a fake interview with the...
Miley Cyrus twerks on Santa Claus at 2013 Jingle Ball Rolling Out (Today) - Miley is at it again. This time the victim is none other than Santa or should we call him "Bad Santa" from the looks of his face and his attire...
Evelyn Lozada reveals Dodgers player Carl Crawford is the father of her baby The Grio (Today) - E! Online - Basketball Wives star Evelyn Lozada shocked fans when she recently revealed she was pregnant because no one even know she was dating anybody......
No one won Mega Millions; New jackpot $344 million Rolling Out (Today) - No one matched all six numbers in Friday night's Mega Millions multistate lottery game, according to lottery officials. The winning Mega Millions numbers selected Friday night are: 11-29-44-63-64. The Mega...
Legendary Photographer Bill Jones Celebrates 79 Years At Maverick's Flat Electronic Urban Report (Today) - *It was a wonderful night of joy as family and friends came together at Maverick's Flat to celebrate legendary L.A. photographer Bill Jones' 79th year on the planet recently. On...
Obamas, Royalty Slated to Attend Mandela Memorial on Tuesday The Root (Today) - President Barack Obama and first lady Michelle Obama are scheduled Tuesday to join tens of thousands of local mourners, dozens of other foreign leaders at the memorial service for former...
Spruce up your holiday with a festive light-up iPhone case Rolling Out (Today) - It's that wonderful time of year again – lights, snow and holiday cheer! Why not dress up your smartphone for the holiday season? Festive iPhone cases light up when you...
R. Kelly pays tribute to Nelson Mandela on 'The Arsenio Hall Show' Rolling Out (Today) - The Arsenio Hall Show opened on Thursday with Arsenio and R. Kelly taking a moment to remember the late Nelson Mandela. Both recalled the momentous occasion that they had the pleasure...
Black man wears naked white women as trophy scarves 'for status and power' Rolling Out (Today) - New York-based performance artist Nate Hill has become renowned for his satirical take on race and power in America. He is now grabbing a lot of attention with his latest...
LARRY RENI THOMAS TOP JAZZ 2013 eJazz News (Today) - PEOPLE MUSIC—Christian McBride and Inside Straight—Mack Avenue Records MILES DAVIS MONO—Miles Davis—Columbia BRAND NEW DAY—Brian Horton—Doc8Music TOOTIE'S TEMPO—Al "Tootie" Heath—Sunnyside FROM BEHIND ENEMY LINES–Larry Price/Dr. Leonard King–Price Port LA RUMBA...
South Africans hold day of prayer for Mandela The Grio (Today) - JOHANNESBURG (AP) — South Africans of all races flocked to houses of worship Sunday for a national day of prayer and reflection to honor Nelson Mandela....
#Music: (@AlinaBaraz) Alina Baraz & Galimatias - Make You Feel Singers Room (Today) - Cleveland singer Alina Baraz links up with 22-year-old Danish producer Galimatias for this sublime cut called "Make You Feel," something to add to your romantic rendezvous....