Sun Music
Your Adult Urban Album Alternative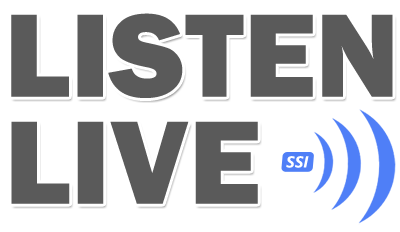 New Music from Juris, Allen Toussaint, Jennifer Hudson, James Fortune, Offiong Bassey, Steve Turre, Snarky Puppy, Kevin Lemons, George Benson, Avicii, Diego Rivera, Ledisi, Geri Allen, Robert Glasper Experiment and More...
Latest News
New In Last Hour
Erica Campbell's Solo Career Soaring! All New Album HELP In Stores March 25, 2014 Electronic Urban Report (Today) - *(New York, NY) – Erica Campbell receives Grammy nomination for BEST GOSPEL SONG, for current single "A Little More Jesus," it was announced yesterday. Written by Erica, sister Tina Campbell...
In the last 2 hours
Hip-Hop and R&B Hit Las Vegas for NYE 2014 Vibe Magazine (Today) - Las Vegas is usually known for catering to the DJ, or for having a pop diva take a residency at a hotel on The Strip, but come New Year's Eve...
This Day in Black History: Dec. 10, 2007 BET News (Today) - Will Smith was honored at Grauman's Chinese Theater....
New Study Says Poverty Rate Hasn't Budged For 40 Years MoJo Blogs and Articles | Mother Jones (Today) - The Washington Post reports some good news:Government programs such as food stamps and unemployment insurance have made significant progress in easing the plight of the poor in the half-century since...
Older News
Suspense Thriller 'The Last Letter' with Leal & Hardwick Coming to DVD! Electronic Urban Report (Today) - *Just in time for the holiday season! The twisted, psychological thriller "The Last Letter" is coming out on DVD. Image Entertainment will release the movie on December 17th. Sharon Leal...
New Video: Toro Y Moi 'ABC Of Fashion' Vibe Magazine (Today) - Toro Y Moi pairs his jazzy number with high fashion in the video for "ABC of Fashion." In it, a model dons various standout ensembles while standing frozen on a...
See the Winners! 2013 SoulTracks Readers' Choice Awards SoulTracks (Today) - Featured: Featured item on homepage read more...
Mama Joyce Ready to Kick Butt on RHOA–And it Ain't Todd's! Electronic Urban Report (Today) - *We spoke about drama upstaging the upcoming wedding plans of RHOA's Kandi Burruss and fiancé, Todd Tucker in a previous article. Now in a new video preview for a forthcoming...
Rochelle Jordan Preps New Single "Follow Me" This is RnB (Today) - Canadian R&B songstress Rochelle Jordan is prepping her new single "Follow Me" to be released at midnight on iTunes! Following up from her last mixtape release 'PRESSURE' which gained the...
Bridget Kelly Readies 'Cut To BK' EP + "Cocaine Heartbreak" [Teaser] This is RnB (Today) - The wait is almost over! Songstress Bridget Kelly is readying her new EP 'Cut To BK' which will be available to stream on Spotify tomorrow with a free download available a week later...
The Best Black Web Series of All Time Is Back The Root (Today) - Yes, I said it. Got 2 B Real, the diva talk show created by @PattiLahelle, is the greatest black Web series in the history of the internet....
Website Tells You If Your Password's Been Leaked I AM Digital Media (Today) - Is your personal information among the data from millions of Adobe, Yahoo and Gawker accounts compromised in the past few years?Now there's an easy way to find out if your...
Real Housewife Kyle Richards Talks With Wendy Black Entertainment Television (Today) - "Real Life Hot Topic" Kyle Richards dishes on new season....
K. Michelle, India Arie Not Happy With Grammy Snub The Boom Box (Today) - The Grammy nominations were unveiled last week and as always, there seems to be a few snubs and surprises within the nods. R&B songbirds K. Michelle and India Arie weren't...
Art Basel Attendee Confuses Diddy for Kanye West Electronic Urban Report (Today) - *Sean "P. Diddy" Combs and Kanye West are same person. At least that's what someone thought when running into the man formerly known as Puff Daddy at Miami's annual Art...
Watch: Jordin Sparks Gets Into The Christmas Spirit With 'This Is My Wish' Vibe Magazine (Today) - Jordin Sparks has teamed up with The Young People's Chorus Of New York to bring you an uplifting holiday anthem called "This Is My Wish". The ballad is an innovative...
SoulBounce's Class Of 1993: Wu-Tang Clan 'Enter the Wu-Tang (36 Chambers)' SOULBOUNCE (Today) - By the time hip hop entered the '90s, it had evolved into a multilayered voice for society's most eclectic generation. There was a cornucopia of styles rooted in this young...
One 106 Fan Wins Holiday Money Black Entertainment Television (Today) - How much did they win?...
Migos Releases Chief Keef Diss Track 'Jealousy' The Boom Box (Today) - This week brings us another Chief Keef-related beef. While tension still remains between he and Soulja Boy, Chief Keef has now become involved in a feud with Atlanta group Migos. The...
The Leigh Bush Project Showcase Rolling Out (Today) -   Enter your Chance To WIN Ticket To The Red Carpet Affair Of THE LEIGH BUSH PROJECT Showcase By Following @RollingOut On Twitter And Becoming The Lucky Guest Winner Of...
Details of Nelson Mandela's Final Hours Revealed Electronic Urban Report (Today) - *Despite overcoming health problems in the past, new details reveal that Nelson Mandela's death was imminent. The Los Angeles Times cites South African media sources, who report that as Mandela...
Why Love Actually Matters MoJo Blogs and Articles | Mother Jones (Today) - Once upon a time a bunch of Brits got together to make a little film that Americans would bicker about for more than a decade.Love Actually was released on November...
Nelson Mandela Will Be Enshrined In Yankee Stadium's Monument Park Vibe Magazine (Today) - To commemorate the life of the late Nelson Mandela, New York will be installing a plaque in his honor. The South African icon's plaque will be housed in Yankee Stadium's...
In Season 5 of Community, Jeff Can't Leave Greendale Behind, Apparently Slate - Brow Beat (Today) - In a surprise twist earlier this year, Community was renewed for a fifth season, with the majority of the remaining cast members on board for the entire run (Donald Glover...
Farewell, Mandela BET News (Today) - BET.com live streams Mandela's memorial service....
BET Takes Over VGX Black Entertainment Television (Today) - Jay talks to fans about VGX....
Bradley Cooper Explains his 'American Hustle' Perm Electronic Urban Report (Today) - *If you've seen the trailer for "American Hustle," the David O. Russell film based on the FBI's ABSCAM sting operation during the late 1970s and early 1980s, then you've seen...
Rdio Adds Automatic Playlists of Songs Discovered in Shazam… Digital Music News (Today) - Rdio and Shazam have integrated on iOS, Android will soon follow. Shazam users can now connect Rdio and easily play songs they have discovered in...The post Rdio Adds Automatic Playlists...
Steed Media Group, 'rolling out' launch photo-sharing social media app Rolling Out (Today) - Rolling Out Releases Photo-Sharing App with Cynthia Bailey During Cover Party Multimedia Platform Rolling out's 'Cynthia Bailey Cover Party' sponsored by Rémy Martin Rolling Out launched its newly developed photo-sharing...
Kings of Leon Announce Second Leg of 'Mechanical Bull' Tour Rolling Stone Magazine (Today) - Kings of Leon have announced the second leg of their 2014 tour The Southern alt-rockers – who [...]...