Sun Music
Your Adult Urban Album Alternative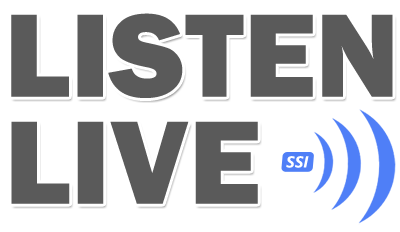 New Music from Juris, Allen Toussaint, Jennifer Hudson, James Fortune, Offiong Bassey, Steve Turre, Snarky Puppy, Kevin Lemons, George Benson, Avicii, Diego Rivera, Ledisi, Geri Allen, Robert Glasper Experiment and More...
Latest News
New In Last 20 minutes
The Download On Podcasts Audio4cast (Today) -   There's buzz and activity around podcasting these days. Podcasting isn't new, but I think it's become reinvigorated of late with a few players moving things forward. Organized access to...
New In Last 25 minutes
Mama Joyce says she's done with Todd Tucker and Kandi's wedding Rolling Out (Today) - Things between Kandi Burruss and her mother, Mama Joyce, have been spinning out of control ever since the new season of "The Real Housewives of Atlanta" began and fans witnesses...
New In Last Half Hour
Peter Gunz says he did 'Love & Hip Hop' for his kids' college fund Rolling Out (Today) - Peter Gunz isn't necessarily a man who's known for dealing out sincere words, especially when it comes to his wife and his ex-girlfriend, Amina Buddafly and Tara Wallace. But the...
New In Last 45 Minutes
Mathew Knowles to face 'deadbeat daddy' claims in court Rolling Out (Today) - As we recently reported, Mathew Knowles' baby's mother, Alexsandra Wright, claims that Beyonce's father missed two consecutive child support payments to the sum of $24k. "Mathew missed two of the $12k monthly payments...
NeNe Leakes says she became addicted to the pole during her stripping days Rolling Out (Today) - NeNe Leakes has kept it all the way real about her life before "The Real Housewives of Atlanta," including her days catching dollar bills at a strip club. And although...
New In Last Hour
Wu-Tang Clan's U-God says the only reason the south is prevalent is because they sign horrible contracts Rolling Out (Today) - U-God, of the legengdary Wu-Tang Clan recently sat down with Montreality and had a few choice words regarding Trindad James' claims of "the south running New York" and also about...
Texas Woman Pleads Guilty to Sending Ricin to the President The Root (Today) - A Texas woman pleaded guilty to sending letters containing ricin to President Barack Obama and New York Mayor Mike Bloomberg on Tuesday....
OBITUARY: Jim Hall (1930-2013) All About Jazz (Today) - Jim Hall, a soft-spoken and sophisticated postmodernist jazz guitarist who recorded as a leader and with many of the most visionary artists on the East and West coasts, offering swinging...
50 Cent talks Kanye and new projects Rolling Out (Today) - During a recent interview on DJ Whoo Kid's satellite radio show, 50 Cent touched upon a number of topics, including Kanye's recent media blowups and a couple of his forthcoming...
Man SoulTracks (Today) - Surface vs. substance, trends vs. timelessness: it can be a very taut tightrope that today's performers have to navigate, and in some cases, the original sound they once fought hard...
In the last 2 hours
PS4 VS Xbox One Rolling Out (Today) - It's an exciting week for gamers across the world as the battle between Sony's PlayStation 4 and Microsoft's Xbox One officially begins. While it's unusual to have two extraordinary game...
'Black Girls Rock' founder Beverly Bond blasts back at #WhiteGirlsRock nonsense Rolling Out (Today) - When the annual "Black Girls Rock" premiered in 2013, a #WhiteGirlsRock hashtag went viral, mainly from Caucasian females who failed to decipher the meaning and importance of such a racist...
Evelyn Lozada says she blocked Chad Johnson on Twitter Rolling Out (Today) - Evelyn Lozada blocks Chad Johnson online Although Chad Johnson has been proudly proclaiming that he bought an expensive baby gift for his ex Evelyn Lozada it might mysteriously get lost...
Senate Confirms Rep. Mel Watt to Head FHFA The Root (Today) - Rep. Mel Watt (D-NC.) has finally been confirmed to lead the Federal Housing and Finance Agency after months of filibustering by Republicans who claimed that the North Carolina democrat didn't...
Fashion designer for 'tall' women launches funding campaign Rolling Out (Today) - With petite and plus-sized clothing lines becoming increasingly more prominent, it is somewhat surprising how little attention is paid to the tall female fashion market. HEIGHT GODDESS, a Dallas-based contemporary...
McCain Likens Obama-Castro Handshake to Hitler Moment  The Root (Today) - "Handshake-gate" took an even stranger twist as John McCain compared the president's two–second handshake with Cuban dictator, Raul Castro to British Prime Minister Neville Chamberlain's handshake with Adolf Hilter at...
T.I. and Tiny to do animated holiday special Rolling Out (Today) - It appears that T.I. and Tiny are 'gonna animate' the family hustle! The superstar rapper and his singer wife, along with their whole family, are set to star in a...
Evelyn Lozada's new baby daddy Carl Crawford has other secret child (photos) Rolling Out (Today) - Hope you don't mind sharing, Evelyn. Just as "Basketball Wives" star Evelyn Lozada, 38, gets reacquainted with motherhood, she finds out that she has to share the attention of her...
Black student says Hasidic Jews broke his eye socket in racially motivated attack Rolling Out (Today) - A black college student says over a dozen Hasidic Jews attacked him in Brooklyn, N.Y. The vicious attack left Taj Patterson, 22, with a broken eye socket. According to reports...
Mother arrested for stabbing 1-year-old son to death as others hid in another room Rolling Out (Today) - Tashawna Caldwell of San Antonio has been arrested for killing her 1-year-old son. According to reports by Fox San Antonio, police received a call because of a family disturbance around...
'Real Housewives of Beverly Hills' star makes racist comment, Kenya Moore responds Rolling Out (Today) - Kenya Moore responds to Brandi Glanville's racist comment Kenya Moore is lashing out at Brandi Glanville of the "Real Housewives of Beverly Hills" for a ridiculously off-color and racist remark....
Can Black Republicans Save Their Party Next Year? Color Lines (Today) - These black Republicans are gunning for Congress in 2014. Will their party back them?...
Older News
Adam Sandler tops 'overpaid actors' list NME-News (Today) - Denzel Washington, Steve Carell, Jennifer Aniston and Matt Damon also feature on Forbes' new Top 10    ...
INTERVIEW/PROFILE: Jazz Musician of the Day: McCoy Tyner All About Jazz (Today) - All About Jazz is celebrating McCoy Tyner's birthday today! It is not an overstatement to say that modern jazz has been shaped by the music of McCoy Tyner. His blues-...
What Foods Can Give You Perfect Skin Loop 21 (Today) - The rumors are true: Certain foods really can help you turn back time, causing wrinkles to disappear....
The Best Ways to Track Santa on The Web Loop 21 (Today) - Where's Santa? These nifty sites keeps kids busy and helps them learn about tech and spatiality....
Thinking of Giving Breast Implants for Christmas? Loop 21 (Today) - If you're considering a gift of breast implants this holiday season, there are a few things you need to know....
Water Seed: The Wonders of Music and Love Electronic Urban Report (Today) - *When Water Seed released Wonder Love Pt. 2 back in October, the collective knew they had grown as a unit and their sound had expanded as well, but the growth...
Waistline-friendly Holiday Appetizers Loop 21 (Today) - If you're hosting a holiday gathering or attending a party and need a healthy appetizer to whip up, we've got a list of the best options for you....
Can Driving While Hungover Get You a DUI? Loop 21 (Today) - We're not sure about that, but a new study suggests that it will defintely impair you from driving safely....