Sun Music
Your Adult Urban Album Alternative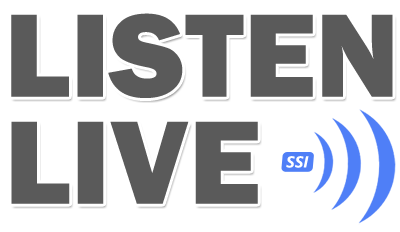 New Music from Juris, Allen Toussaint, Jennifer Hudson, James Fortune, Offiong Bassey, Steve Turre, Snarky Puppy, Kevin Lemons, George Benson, Avicii, Diego Rivera, Ledisi, Geri Allen, Robert Glasper Experiment and More...
Latest News
New In Last 45 Minutes
5 Things You Didn't Know About Hill Harper Vibe Magazine (Today) -
In the last 2 hours
Has American Horror Story Taken Its Tastelessness Too Far? Slate - Brow Beat (Today) - It took 10 episodes, but American Horror Story: Coven finally shorted out my brain.This season began in antebellum New Orleans, with the sadistic Delphine LaLaurie (Kathy Bates) torturing slaves in...
EUR Perspective: The 'Thankful' Column Electronic Urban Report (Today) - *It's that time of year again – the time when we sit down to gorge on leftovers, soak up hours and hours of football, and make a serious gift-buying dent...
Older News
Clip Of The Week: Divorce Court's 'Penis And A Paycheck' (Watch) Electronic Urban Report (Today) - *"What did you think he was going to bring to the table?" Said the judge. "Some penis and a paycheck!" Responded the defendant. Deena Jacobs strikes again! Last month the...
Kelis Signs To New Indie Label And Announces Forthcoming Album 'Food' Vibe Magazine (Today) - Kelis is gearing up for her new release with a new team backing her. According to AllHipHop, the songstress has signed to the British indie label, Ninja Tune, and will...
Rihanna Ties Michael Jackson's Hot 100 Record Thanks To Eminem's 'The Monster' Vibe Magazine (Today) - Well, Rihanna's really startin' somethin' now. Thanks to her feature on Eminem's second Marshall Mathers LP 2 single "The Monster," which bumps Miley Cyrus' "Wrecking Ball" off the top of...
Video: Jordin Sparks – This Is My Wish (Glade Holiday Anthem) This is RnB (Today) - Jordin Sparks wishes peace on earth this holiday season with the cheerful new song and video "This Is My Wish." The singer/actress has united with The Young People's Chorus of...
SoulBounce's Class Of 1993: Snoop Doggy Dogg 'Doggystyle' SOULBOUNCE (Today) - I remember it like it was yesterday. It was November 23, 1993 at precisely 12:01 am, and the wind was smacking me in the face along with a crowd of...
Toya Wright Is 'Devastated' After Spending A Night In Jail On Her Husband's Birthday Necole Bitchie (Today) - Getting cuffed and arrested on your hubby's birthday has got to be the worst. Especially, if it's all over some parking tickets. Unfortunately for Toya Wright, that was her reality...
R. Kelly Announces Christmas Project '12 Nights of Christmas' for 2014 This is RnB (Today) - R. Kelly just released his new album Black Panties this week, but the R&B genius is already hard at work on new music.  In addition to his next studio album,...
New Music: TeeFLii feat. Snoop Dogg & Warren G – That's How We Livin This is RnB (Today) - The Prince of Ratchet R&B, TeeFlii, follows up his new mixtape 'AnnieRUO'TAY 3: Who The F*ck Is Annie?' with a major Cali collaboration. The young L.A. artist connects with rap...
Watch: Skye Townsend Does A Mean Beyonce Impression Vibe Magazine (Today) - Skye Townsend's got talent. The daughter of director Robert Townsend is not only snagging fans left and right with her impressive singing voice, but her stellar and hilarious impersonations of...
NYC Bouncers: Win Tickets To See denitia and sene. In Concert! SOULBOUNCE (Today) - Duo denitia and sene. have gotten our ears open this year and we're looking forward to hearing more from this twosome in the year ahead. Before 2013 ends, however, New...
New Music: Jonn Hart – Fed Up This is RnB (Today) - Mr. Who Booty aka Jonn Hart is back with a new release before the end of the year.  The Bay Area singer shares the feelings of when a man is...
Meet the Best Beyonce Impersonator Ever The Root (Today) - Buzzfeed and Jezebel posted Skye Townsend's hilarious Beyonce impersonation from Vine. It's pretty spot on....
Tyler Perry Addresses 'Quick Death' for Madea Electronic Urban Report (Today) - *If you're a fan of Tyler Perry's Madea, you may want to see the new movie "A Madea Christmas." Reason being, the popular character could be on her way to...
Interview: BC ONE Winner Hong 10 Talks Competition, Future Of B-Boys In Korea And More Vibe Magazine (Today) - Before the 2013 Redbull BC ONE B-Boys Finals in Seoul, South Korea, VIBE was on location to speak to a number of the dancers. Today, we present our second interview...
Sony/ATV Urges Judge to Drop Beatles Documentary Lawsuit… Digital Music News (Today) - Last we heard, Ace Arts accused Sony/ATV and The Beatles' Apple Corps Ltd of circumventing a lawsuit regarding a Beatles documentary made by Ace. Ace...The post Sony/ATV Urges Judge to...
'Yo Gabba Gabba!' & Biz Markie Bring Some Christmas Cheer To 'Late Night With Jimmy Fallon' SOULBOUNCE (Today) - The kiddies were probably asleep (or at least they should have been) by the time Late Night with Jimmy Fallon came on last night so they more than likely missed...
YouTube To Net Nearly $2B In Ad Revenue Worldwide In 2013 I AM Digital Media (Today) - Video content remains one of the most important media for online advertisers and publishers, as more are striving to add value to products or services by demonstrating how to fix...
Nike Unveils LeBron 11, KD VI and Kobe 8 'Christmas Pack' The Boom Box (Today) - Just in time for the holiday season, Nike unveiled its 2013 "Christmas Pack" featuring three silhouettes from basketball stars LeBron James, Kobe Bryant and Kevin Durant. The three kicks --...
Mandelas unbreakable link with black America I AM Digital Media (Today) - When Nelson Mandela arrived in New York City four months after his 1990 release from detention after 27 years in a South African prison, he was widely – and wrongly...
Another Chance to See Why Barkhad Abdi is an Oscar Contender Electronic Urban Report (Today) - *Sony announced today that it will re-release its Tom Hanks film "Captain Phillips" on Wednesday, Jan. 15 — which happens to be the day before Academy Award nominations are announced...
Future Hangs With Andre 3000 in Studio The Boom Box (Today) - Could Future and Andre 3000 be collaborating on a song? It surely looks to be the case after seeing a photo of the two rappers. The two Atlanta-bred entertainers flicked...
ScHoolboy Q's #OXYMORON Finally Has A Release Date! Vibe Magazine (Today) - TDE fans waited and waited for this day. Without further ado, Schoolboy Q's Oxymoron album drops on February 25th. In past interviews, the Cali rapper stated that Raekwon, Pharrell, Kendrick...
Your Favorite Band Will Never Play at SeaWorld Again… Digital Music News (Today) - This is the power that one documentary is wielding against a massive, multi-billion dollar amusement corporation.  As of this morning, Cheap Trick became the fourth...The post Your Favorite Band Will...
What Tech Startup CEO Greg Gopman Doesn't Know About SF's 'Degenerates' He Insulted Color Lines (Today) - How's about that "open discussion" you wanted, Greg Gopman?...
Travi$ Scott Has a Major Issue With Meek Mill's 'I'm Leanin' Video The Boom Box (Today) - Travi$ Scott doesn't look all that happy as he raps in Meek Mill's 'I'm Leanin' video. His attitude toward the visual, which was released today, matches. The rapper took to...
Obamacare sign-ups pick up but may not close gap The Grio (Today) - WASHINGTON (AP) — With time running short, the nation's health care rolls still aren't filling up fast enough......
Attention Econ Nerds: FRED Has Updated Its Graphing Capability MoJo Blogs and Articles | Mother Jones (Today) - There are still a few bugs in the system, and you lose some control over presentation when you directly embed their code, but the fine folks at Federal Reserve Bank...