Sun Music
Your Adult Urban Album Alternative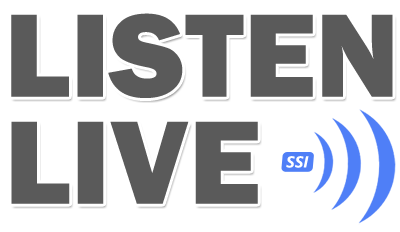 New Music from Juris, Allen Toussaint, Jennifer Hudson, James Fortune, Offiong Bassey, Steve Turre, Snarky Puppy, Kevin Lemons, George Benson, Avicii, Diego Rivera, Ledisi, Geri Allen, Robert Glasper Experiment and More...
Latest News
In the last 2 hours
It's the Kellye Howard comedy show. Rolling Out (Today) - Every Sunday comedian Kellye Howard brings you some of the nations hottest comics. To name a few Adele Givens, Deon Cole. Vanessa Fraction, Hot Sauce, Rion Evans, Uptown and many...
Earl Ofari Hutchinson: GOP Turns Predictable Deaf Ear to Plea to Close Income Inequality Gap Electronic Urban Report (Today) - *President Obama gave it the good old college try when he virtually implored Congress to take a hard, long look at the surging income inequality gap in America. This was...
Aspirations of Life's 5th Annual Gala Rolling Out (Today) - Aspirations of Life is a non for-profit organization that enhances the lives of at risk teens in our community by providing social services. Aspirations of Life believes in encouraging, empowering...
Older News
THE (12-09-13) EURweb Free-4-All Page/Board Electronic Urban Report (Today) - *Just like the headline says, this page/board is where you can discuss the stuff that we didn't cover in today's issue. (It's sort of like feedback with a twist) Remember,...
Kobe Returns to Line Up After Achilles Tendon Injury; Lakers Still Lose Electronic Urban Report (Today) - *It didn't matter that Kobe Bryant was back in the starting lineup for the Lakers after tearing his Achilles tendon near the end of last season, LA still went down...
Silicon Valley Takes On the NSA MoJo Blogs and Articles | Mother Jones (Yesterday) - The titans of Silicon Valley have finally banded together to tell Washington they're tired of the NSA ruining public trust in the internet by hoovering up every gigabit of data...
What is Deficit Mania Doing on the News Pages? MoJo Blogs and Articles | Mother Jones (Yesterday) - Here is Lori Montgomery in the Washington Post on the congressional budget negotiations currently in progress:The deal expected to be sealed this week on Capitol Hill would not significantly reduce...
A Basketball Wife and Baby Daddy: Don't Follow Their Example The Root (Yesterday) - In the midst of the worldwide media coverage surrounding the death of human rights hero Nelson Mandela, another big news story was deemed worthy of ample coverage on international news...
Detroit's City Workers Facing Poverty and Debt The Root (Yesterday) - The largest annual salary Donald Smith ever collected while working for the city of Detroit was $28,000. But the lure of a pension and a lack of skills to pursue...
Exclusive: Black Girls Rock! Founder Hits Back at Insulting #whitegirlsrock The Root (Yesterday) - When I heard about the "#whitegirlsrock" hashtag that trended on Twitter, my immediate reaction was, "Well, duh! Of course white girls rock. Are they unaware?" White women's beauty, talent, diversity...
Was the Lone Ranger Black? The Root (Yesterday) - Editor's note: For those who are wondering about the retro title of this black-history series, please take a moment to learn about historian Joel A. Rogers, author of the 1934...
Quote of the Day: Barbara Jordan on Race Consciousness The Root (Yesterday) - Read how the quote is referenced in Barbara Jordan's obituary here....
Rap Music Technology: Then and Now Rap Rehab (Yesterday) - I grew up with records and tapes. If I wanted a song, I had to go to the store and buy it. I could also record it on a blank...
This Day in Black History: Dec. 9, 1922 BET News (Yesterday) - Comedian Redd Foxx was born....
DJ Quik Calls It Quits: Claims Equipment Was Stolen by 'Somebody White' Electronic Urban Report (Yesterday) - *Famed 90′s lyricist DJ Quik has decided to give producing a rest. The west-coast hip-hop pioneer recently put his equipment up for sale recently. "It's official, I'm selling all my...
Florida State University and Auburn Set to Play for National Championship in Pasadena Electronic Urban Report (Yesterday) - *It's going to be Florida State and Auburn – two schools who are ranked first and second, respectively, in the final Bowl Championship Series standings - playing each other for the national championship...
Mack Wilds Shares Thoughts On Nelson Mandela, Relationship Status, And Collaborating With Mobb Deep Vibe Magazine (Yesterday) - Grammy-nominated R&B singer Mack Wilds stopped by the Lesbakeradio show to provide insight into the mind of the New York: A Love Story artist. During his 7-minute sit-down, the "Own...
La Toya Jackson Has Remarried; The Groom is Jeffre Phillips Electronic Urban Report (Yesterday) - *La Toya Jackson, according to RadarOnline, has walked down the aisle again. Actually we can't verify that she walked down a the aisle, per se, but what we're really saying...
The 75 Best Albums of 2013 (Feature) Pop Matters (Yesterday) - From genre-busting electronic music to new highs for the polygot that is "Americana"... from R&B to metal... from hip-hop to rockin' and poppin' indie... 2013 was a great year for...
'How Sherlock Changed the World' Is Far Too Elementary (Review) Pop Matters (Yesterday) - Is there really a causal link between Sir Arthur Conan Doyle's fictional character and modern-day crime investigation techniques?...
Robert Pollard: Blazing Gentlemen (Review) Pop Matters (Yesterday) - You'd think we'd run out of fresh things to find in Pollard's music by now, but Blazing Gentlemen assures us that not only is that hunt still on, but it's...
Rick Rubin Talks Being White In Hip-Hop, Working With Eminem Vibe Magazine (Yesterday) - 2013 marked a return to hip-hop for producer Rick Rubin. Rubin executive producing both Kanye West's Yeezus LP and Eminem's eighth studio album, The Marshall Mathers LP 2, was Rubin's...
Matthew Sweet and Susanna Hoffs: Under the Covers, Vol. 3 (Review) Pop Matters (Yesterday) - This album of two friends doing the songs they want to play the way they want to play them can be much fun and even the low and slow moments...
'The Girl Factory' Stays Focused on the Personal at the Expense of the Bigger Picture (Review) Pop Matters (Yesterday) - It's always tough to criticize a memoir – this is someone's life after all, so show a little respect – but it's also necessary....
Possession (Belgium): His Best Deceit (Review) Pop Matters (Yesterday) - Possession's demonic urge to summon the masters of the archaic arts on His Best Deceit, yet instil the enthusiastic energy a demo should hold, is striking in its execution....
The Most Adorable Marriage Proposal Ever Happened During The Bulls Half-Time Show Necole Bitchie (Yesterday) -   A guy by the name of Shane Zackery has just made a whole lot of fellas step their proposal game up! OMG! His NBA cheerleader girlfriend Ariana was dancing...
'Tasteless' Link in Mandela Article Results in Dutch Newspaper Apology Electronic Urban Report (Yesterday) - *An story linking the death of Nelson Mandela with a controversial blackface character was the catalyst for an apology issued by a top selling Dutch newspaper. De Telegraaf blamed the...
Mandela's Vision of a Prosperous Nonracial Democracy in So. Africa Remains a Challenge Electronic Urban Report (Yesterday) - *(Via LA Times) – Nelson Mandela didn't coin the term "Rainbow Nation" or the phrase "Proudly South African." But the optimism, determination and compassion of the country at its best...
3 Ways the Super-Rich Suck Wealth out of the Rest of Us AlterNet (Yesterday) - The financial industry has, in effect, created a whole new share of global wealth and redistributed much of it to itself.The facts are indisputable, the conclusion painful. The wealthiest people...
Shonda Rhimes Honored By DGA for Creating Jobs For Women & Minorities Electronic Urban Report (Yesterday) - *With TV series' like "Grey's Anatomy," "Private Practice" and "Scandal" under her belt, you know Shonda Rhimes is big on developing rich characters that keep audiences interested and engaged. It's...