Sun Music Live Stream Is Here!
Your Adult Urban Album Alternative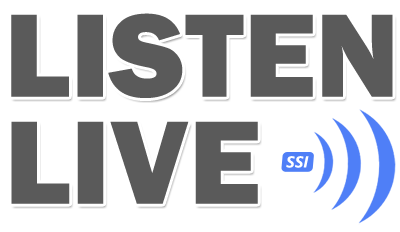 Click here for Android or Apple Mobile Apps
New Music from Aaron Diehl, Cleveland Jones, Bill Harris Quintet, Threestyle, Drop City Yacht Club, Lenny White, Chris Brown, Fantasia, Monty Alexander, Jesse Ware, C.J. Heptet, India.Arie, Jim Ridl, Deitick Haddon, Ben Sidren, Monkey House, Ashanti, Bluey, John Legend and More…
Latest News
New In Last Half Hour
Subscriber Growth Is Slowing at Deezer... Digital Music News (Today) - The question is whether streaming services are adding enough paying customers quickly enough, at a financial rate that makes sense....
In the last 2 hours
Chief Keef Threatens Katy Perry On Twitter Vibe Magazine (Today) - The beef has gone digital. Yet again, Chief Keef is making headlines for his social media presence. After singer Katy Perry tweeted about Keef's song "Hate Being Sober," the rapper...
Older News
Obama Nominates Benghazi Scapegoat for Promotion MoJo Blogs and Articles | Mother Jones (Today) - Oh yeah, this is going to be fun:The State Department spokeswoman who earlier this month found herself in the middle of the controversy surrounding key revisions to the Benghazi talking...
Ray J Brings Kim Kardashian Lookalike on '106 & Park' Vibe Magazine (Today) - Ray J, in yet another classy move, brought his Kim Kardashian lookalike out for all to see on BET's 106 & Park today.The video vixen Luba was the star of...
Heavy D's Estate Set for Daughter Xea to Inherit Electronic Urban Report (Today) - *Late hip hop great, Heavy D, who passed away November 2011, left a decent estate. While his life and death impacted so many, one could imagine how deeply it affected...
Tyrese And VIBE Host VIP Screening For 'Fast & Furious 6' Vibe Magazine (Today) -
Amanda Bynes Flight: Amanda Bynes Rejected From Flight After Telling Pilot "Google Me" Vibe Magazine (Today) - This Amanda Bynes flight was grounded before takeover.The embattled actress, who has been a tabloid staple for months, was apparently rejected from boarding a private plane due to lack of...
Progress: Boy Scouts to Accept Openly Gay Members Loop 21 (Today) - Historic policy change will end the ban on homosexual youth....
Lil Scrappy Admits to His Weed Addiction Electronic Urban Report (Today) - *Lil Scrappy has no shame. After failing a urine test, the rapper plainly admitted that he's addicted to marijuana. According to TMZ, the court has thus subjected the man to...
Corn on Hardball: Obama Speech Grapples with Security and Civil Liberties Issues MoJo Blogs and Articles | Mother Jones (Today) - Wednesday, US attorney general Eric Holder said that four Americans have been killed in drone strikes, though only one was targeted. Today, the president spoke on the future of counterterrorism...
Out and About: Kerry Washington and Iman Are Gorgeous in NYC Black Entertainment Television (Today) - BET.com recaps the week in celeb sightings....
NYC Bouncers: Win Tickets To See Teedra Moses In Concert! SOULBOUNCE (Today) - Life as a Teedra Moses fan has been difficult at times as we await her proper sophomore album to surface, but rest assured that brighter days are ahead. She has...
Boy Scouts: You Can Be Gay Until You Turn 18 MoJo Blogs and Articles | Mother Jones (Today) - Boy Scouts and their families deliver signatures protesting the ban. GLAADToday, on a muggy afternoon in Grapevine, Texas, members of the Boy Scouts of America's National Council voted 61-38 percent...
Marijuana: Blood Sugar Wonder Drug? Vibe Magazine (Today) - A new study suggests marijuana and blood sugar level may be linked.The study claims that marijuana smokers have lower blood sugar levels and can lower their risk of developing diabetes....
Music: (@JheneAiko) Jhene Aiko - Comfort Inn Ending (Freestyle) Singers Room (Today) - Like a rapper, Jhene Aiko takes a moody, No I.D-produced track and freestyles some raw emotion over it, ultimately creating "Comfort Inn Ending."...
Ghetto Tours Stopped After Bronx Residents Express Outrage Vibe Magazine (Today) - A company offering "ghetto" tours stopped providing the trips after residents and politicians in the Bronx complained.The Real Bronx Tours company took tourists to the South Bronx, one of the...
Hangover 3 Reviews Say Stay Away - Will You? Vibe Magazine (Today) - The Hangover 3 reviews are in, and they may be negative enough to spoil the box office for the trilogy's final entry.The Hangover 3 reviews are overwhelmingly negative so far...
Music: Quadron - Better Off ft. Kendrick Lamar Singers Room (Today) - Danish duo Quadron enlist Kendrick Lamar for the smooth groove "Better Off"...Coco's vocals glide oh so nicely, while Lamar's verse is the cherry on top....
Stage Diva Audra McDonald on Her Broadway Takeover Electronic Urban Report (Today) -   *So how does one become a Broadway superstar? While there are countless paths to New York's Great White Way, beginning actors all cite the same three pathways to the...
Cee Lo and Goodie Mob Reunite for AT&T Singing Competition Electronic Urban Report (Today) - *AT&T is partnering with Cee Lo Green and the group that birthed him, the Goodie Mob, to encourage youth, and probably sell some cell phones. According to a press release,...
CD/DOWNLOAD/ALBUM: Jonathan Scales Fourchestra Announces Self-Titled Summer Album Release to Feature Guest Collaborators Victor Wooten and Howard Levy All About Jazz (Today) - Jonathan Scales Fourchestra are no strangers to pushing musical genre boundaries and on July 9th, Jonathan Scales Fourchestra will release a self-titled album of cerebral tunes that further blur the...
Kelly Rowland Reschedules Tour Dates for X Factor Black Entertainment Television (Today) - Singer's Lights Out tour with The Dream is delayed....
Obama Kinda Sorta Narrows the Scope of the War on Terror MoJo Blogs and Articles | Mother Jones (Today) - A couple of hours ago I had a choice to make: spend the next hour writing a reaction to President Obama's big national security speech, or go to lunch. I...
Why the Producer of "The Hangover Part III" Has Spent So Much Time in Prison MoJo Blogs and Articles | Mother Jones (Today) - The past few weeks have been particularly busy ones for Scott Budnick, the 36-year-old executive producer of the hilarious, cringe-inducing, and incredibly lucrative Hangover film franchise. In case you hadn't...