Sun Music
Your Adult Urban Album Alternative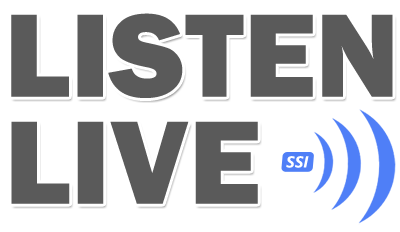 New Music from Juris, Allen Toussaint, Jennifer Hudson, James Fortune, Offiong Bassey, Steve Turre, Snarky Puppy, Kevin Lemons, George Benson, Avicii, Diego Rivera, Ledisi, Geri Allen, Robert Glasper Experiment and More...
Latest News
New In Last 20 minutes
Make Eddie Murphy A 'Promise' SOULBOUNCE (Today) - At the tender age of 52 and with years of comedy and acting under his belt, Eddie Murphy continues to break out of the box we've put him in. Eddie...
How Every Part of American Life Became a Police Matter MoJo Blogs and Articles | Mother Jones (Today) - This story first appeared on the TomDispatch website.If all you've got is a hammer, then everything starts to look like a nail. And if police and prosecutors are your only...
New In Last 25 minutes
Michelle Obama shines at Kennedy Center Honors The Grio (Today) - theGRIO REPORT - First lady Michelle Obama stole the show as usual for her fifth annual appearance at the Kennedy Center Honors......
New In Last 40 minutes
FBI Arrests LA County Jails Officers Color Lines (Today) - The arrests follow a two-year investigation into inmate abuse and corruption...
New In Last 45 Minutes
Funeral Preparations Underway for Nelson Mandela BET News (Today) - A nation prepares for Nelson Mandela's farewell....
W. Kamau Bell to Host Writers Guild Awards Electronic Urban Report (Today) - *His FXX series may be cancelled, but comedian W. Kamau Bell has found work as host of the 66th Annual Writers Guild Awards New York Ceremony. The awards will be...
New In Last Hour
The Game Gets Nelson Mandela Tattoo The Boom Box (Today) - 'The Game is putting his love for Nelson Mandela in ink. The rapper got a huge tattoo of the South African freedom fighter on his arm in light of Mandela's...
2 Chainz and Pusha T Link Up for 2014 Tour Rolling Stone Magazine (Today) - 2 Chainz and Pusha T will hit the road together in 2014 The "2 Good to Be TRU" tour – which dr[...]...
Jazz Standard Announces Jan – May 2014 Schedule eJazz News (Today) - JAZZ STANDARD PREVIEWS 2014 ALL SHOW TIMES: 7:30 & 9:30PM + 11:30PM ON FRIDAYS & SATURDAYS Jazz Standard is located at 116 E. 27th Street (between Lexington and Park) Train...
iTunes Radio Is Having Zero Impact on Paid Downloads… Digital Music News (Today) - iTunes Radio has never made downloading a more seamlessly integrated or impulsive experience.  So why isn't anyone buying? Overall, track downloads in the US are...The post iTunes Radio Is Having...
La Toya Jackson and Jeffre Phillips not married despite wedding rumors The Grio (Today) - E! Online - Despite reports to the contrary, La Toya Jackson has yet to tie the knot with her fiancé and business partner, Jeffre Phillips....
Lady Gaga Mounts R. Kelly In Video Sneak Peek Necole Bitchie (Today) - R. Kelly is out here looking like Future's doppelganger! As if his recent performances with Lady Gaga hasn't been shocking enough, the 46-year-old has a new video coming and it...
New Video: Troy Ave 'Cigar Smoke' Vibe Magazine (Today) - Troy Ave has a thick girl on his arm for the new "Cigar Smoke" video, which finds him...smoking cigars in a Adidas tracksuit and bowties. It's a straightforward video for...
Metallica Play a Dome in Antarctica Rolling Stone Magazine (Today) - Metallica have now made their mark on every continent on earth The band traveled way down south to t[...]...
Electro-Pop Duo Premiere's 'Lifesaver' Vibe Magazine (Today) - Electro-pop duo, Cherub premiere's their latest track 'Lifesaver' off of their upcoming EP Antipasto The record features a collection of four songs including 'Tonight' and their party anthem 'Doses &...
In the last 2 hours
Lamar Odom Strikes Plea Deal in Drug Case Electronic Urban Report (Today) - *Lamar Odom has agreed to plead "no contest" in his DUI case and in exchange he'll be on probation for the next three years, TMZ has learned. Odom was arrested...
MNEK Is 'Ready For' The Big Time SOULBOUNCE (Today) - We've already covered the shock, surprise and satisfaction that we felt when we learned of the nominees in the R&B field at the 56th Annual GRAMMY Awards, but that's not...
Metallica play special gig in Antarctica - watch NME-News (Today) - The metal group played a 10 song set inside a dome at the Argentine Antarctic Base Carlini    ...
'Bill of Rights' to Stop 'Shopping While Black' The Root (Today) - On Monday, retail executives and civil rights leaders met to hash out a black shopper's "bill of rights," the New York Daily News reports....
Idris Elba named Essence magazine's 2013 'Sexiest Man Alive' The Grio (Today) - theGRIO REPORT - Idris Elba's talent may have landed him the role of the late and legendary Nelson Mandela in a new biopic - but his good looks swept the...
Halle Berry, Olivier Martinez Out for First Time After Baby Electronic Urban Report (Today) - *Halle Berry and Olivier Martinez stepped out in L.A. Saturday night in their first public outing since the birth of their son, Maceo-Robert, on Oct. 5. Berry, 47, was sporting...
Art Basel 2013: Raekwon, Gabrielle Union And Tyson Beckford Party In Miami's 'Monster Vibes' Bash Vibe Magazine (Today) -
Kanye West compares on-stage risks to 'being a police officer' or 'in war' The Grio (Today) - TODAY - In a recent interview with SaturdayNightOnline.com, the rapper compared the perils of his on-stage maneuvers to those faced by members of law enforcement and soldiers on the front...
Who Will Win Record of the Year? Loop 21 (Today) - Subheading: Nominations for the Grammys are out. Who will walk away a winner ?Lead Image: ...
Allow The Braxton Cook Quartet To Get You 'Wide Open' SOULBOUNCE (Today) - World, meet saxophonist Braxton Cook. He's someone that you should definitely keep your eye on. And don't let his baby face fool you, as his talent is fully grown. After...
EDC Returns To NYC For The Third Time Vibe Magazine (Today) - Despite the tragedies that struck Electric Zoo on New York's Randall's Island this year, EDM festivals will still be a part of New York City rave life as seen with...
Tyler Perry talks Madea's future, 'That broad's going to die a quick death!' The Grio (Today) - TODAY - Audiences just can't get enough of Tyler Perry's Madea, the no-nonsense character who's had him cross-dressing on stage and screen in a variety of productions over the last...
KEXP Presents: The Waterboys NPR Music Video (Today) - Thirty years after forming, the lively Irish group continues to turn out smart, bluesy music. Watch The Waterboys perform "Mad As The Mist & Snow" live in KEXP's Seattle studios....
Mateo Tries to Get Into the Holiday Spirit in 'Home for Christmas' The Boom Box (Today) - What would this season be without a few songs for those who are lonely, lovesick, or homesick during the holidays? Mateo sings his holiday blues on his new song 'Home for...
Robyn and Royksopp team up for 2014 tour NME-News (Today) - The acts will tour Europe together and also North America    ...