Sun Music
Your Adult Urban Album Alternative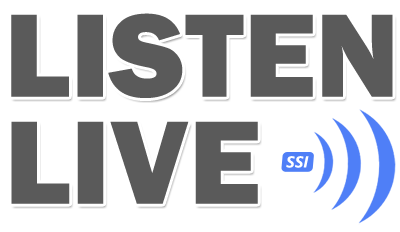 New Music from Juris, Allen Toussaint, Jennifer Hudson, James Fortune, Offiong Bassey, Steve Turre, Snarky Puppy, Kevin Lemons, George Benson, Avicii, Diego Rivera, Ledisi, Geri Allen, Robert Glasper Experiment and More...
Latest News
New in Last 10 Minutes
Cameron Diaz drops $9 million on cool condo in NYC Rolling Out (Today) - Looks like Cameron Diaz will be turning in her Cali flip flops for a pair of slush boots. The Charlie's Angels franchise star recently joined the likes of Harrison Ford,...
Mixshow: DJ Carisma's "Cookie Jar" (Week of 12/9) This is RnB (Today) - After a week off, DJ Carisma and Abby De La Rosa returned Monday night for a new episode of "The Cookie Jar." The ladies kept it all about the music...
New in last 15 minutes
Nearly 365,000 People Have Signed Up for Obamacare Electronic Urban Report (Today) - *After stumbling out of the blocks, nearly 365,000 people have signed up for health insurance at healthcare.gov in its first two months, officials announced this morning. The pace of sign-ups...
New In Last 20 minutes
Homeless New York man launches smartphone app Rolling Out (Today) - Leo Grand of New York has launched and released his own app today after only a month of learning how to code. Grand lost his job at MetLife in Manhattan...
New In Last 25 minutes
Watch Singer Jane Lui and Actress Lynn Chen Cover TLC's 'Waterfalls' With Friends Color Lines (Today) - And it looks like so much fun!...
'Fake' sign language interpreter at Nelson Mandela memorial provokes anger The Grio (Today) - JOHANNESBURG (AP) — A man who appeared to provide sign language interpretation on stage for Nelson Mandela's memorial service, attended by scores of heads of state, was a 'fake'......
New In Last Half Hour
Ugo Mozie: The fashion industry's sought after image consultant and creative director Rolling Out (Today) - Name: Chief Ugo Mozie The Business: Celebrity Stylist Industry: Fashion Twitter: @UgoMozie Chief Ugo Mozie is a celebrity in his own right. The Nigerian-born stylist is taking the fashion industry by...
New In Last 40 minutes
93 Year-Old Lady Kills 'Knock Out Game' Thug Vibe Magazine (Today) - Think twice next time you decide to pick on an elderly person - they might be packing heat. In St. Louis, sweet old Gladis Bennett was on her way to...
Can reparations for slavery ever be a reality? The Grio (Today) - OPINION - As Caricom moves forward with its specific mission, it has to address why the general consensus is resistance to the very idea that those of African descent should...
New In Last 45 Minutes
Stream the Hypnotic New EP From Burial Slate - Brow Beat (Today) - For the second year in a row, electronic musician Burial has a new EP coming out just before the end of the year, and now you can stream it in...
New In Last Hour
Lynn Toler's 'Divorce Court' Renewed Through 2014-15 Electronic Urban Report (Today) - *The marital strife will continue for a 16th season on Twentieth Television's "Divorce Court." The syndicated daytime court show has been renewed through 2014-15, Twentieth TV announced today. The show...
New Video: Meek Mill Feat. Travi$ Scott, Birdman & Diddy 'I'm Leanin' Vibe Magazine (Today) - (CLICK HERE TO WATCH THE VIDEO IF IT DOES NOT DISPLAY PROPERLY)It's not Friday yet, but Meek Mill is giving us a reason to start partying already. Decked out with...
#News: (@chrisbrown) Update: Frank Ocean's Cousin Admits to Using Force During Brawl With Chris Brown's Crew Singers Room (Today) - Another piece to the puzzle has unravelled in the civil lawsuit between Chris Brown and Frank Ocean's cousin....
Show Review: Stacey Pullen Dazzles With Dance.Here.Now Debut At Cielo NYC Vibe Magazine (Today) - Stacey Pullen is a man about town as of late. Within the last four months, the Detroit techno/tech house DJ and innovator has graced the decks of 4 different venues...
In the last 2 hours
David Cameron Explains His Side of the 'Funeral Selfie' Electronic Urban Report (Today) - *Now that the infamous funeral selfie with British prime minister David Cameron, President Barack Obama and Danish prime minister Helle Thorning-Schmidt has become a global hot topic, Cameron has felt...
Photographer Behind President Obama's 'Selfie' Photo Calls Media's Reaction 'Sad' Necole Bitchie (Today) - Unless you were living under a social media or headlining news rock yesterday, you've probably seen these images of President Obama and a not-so-pleased looking Michelle. In the photos, taken...
Morning Soul: Been Seen With Other Faces SOULBOUNCE (Today) - Following a GRAMMY nomination for her single "A Little More Jesus," Erica Campbell confirmed her first solo album HELP will be released in March 2014. [EUR]R. Kelly launched a #AskRKelly...
Snippets: Gucci Mane 'The State Vs. Radric Davis 2: The Caged Bird Sings' Vibe Magazine (Today) - Gucci is facing 20 years in prison and still won't stop giving us new music. What a guy. On Christmas day he'll gift us with The State Vs. Radric Davis...
NME Awards 2014 with Austin, Texas: voting now open NME-News (Today) - Cast your vote for Best British Band, Best Album and Live Band among others now    ...
Sony Trying to Lure Will Smith, Martin Lawrence for 'Bad Boys 3' Electronic Urban Report (Today) - *Sony Studio has just ramped up its effort to get Will Smith and Martin Lawrence to reunite for "Bad Boys 3." According to Deadline.com, the studio is in early talks...
Jordin Sparks Blames Her Label for Album Delay Black Entertainment Television (Today) - Singer says she may go out on her own with her new album....
Funkmaster Flex Blasts R. Kelly for Ditching Hot 97 Interview The Boom Box (Today) - R. Kelly's collaboration with Lady Gaga on 'Do What U Want' and the release of 'Black Panties' has revitalized him in the mainstream eye. Funkmaster Flex isn't a fan of the new Kellz...
Mega Millions grows to $400 million; second largest jackpot ever Rolling Out (Today) - The Mega Millions jackpot grew to an estimated $400 million on Wednesday since no one won the jackpot of $344 million on Tuesday's drawing. The $400 million is the second...
#Music: (@Rochelle_Jordan) Rochelle Jordan - Follow Me Singers Room (Today) - How many times have you wanted to tell that one special (yet unavailable) person they could do so much better...with YOU, that is? Toronto's Rochelle Jordan offers herself as the...
Omar Epps to Face Bigots in Thriller 'One Small Mistake' Electronic Urban Report (Today) - *Omar Epps has been tapped to lead "One Small Mistake," described as a neo-noir thriller about a man searching for truth and justice in a bigoted small town. British Emmy-nominated...
Rick Ross Releases Cover Art For New Single With Jay-Z, "The Devil Is A Lie" Vibe Magazine (Today) - MMG didn't shy away from hyperbole when they posted the cover for Rick Ross' new single, 'The Devil is a Lie,' on Instagram yesterday. The record is set to feature...
Kanye West Addresses The 2014 Grammys Vibe Magazine (Today) - You already knew Kanye West wasn't going to at least say something about the upcoming 2014 Grammy Awards. While the nominees were announced this past Saturday (Dec. 7), Yeezus only...
Jay Z Salutes Nelson Mandela at LA Concert (Watch) Electronic Urban Report (Today) -   *Jay Z has joined the ranks of stars paying tribute to Nelson Mandela. During his concert at Los Angles' Staples Center on Dec. 9, the rapper dedicated "Young Forever"...
Celebrity fitness trainer Nicole Chaplin to release new book Rolling Out (Today) - Celebrity fitness trainer, model and author Nicole Chaplin is set to release her new book, YES MAM! Your Muscle as a Motivator! Chaplin has been featured on "Good Morning America," VH1...
#Mix Room: (@DominiqueMusic) Love Dominique - Gift Wrapped With Love Singers Room (Today) - To help you get in the holiday spirit, Houston songbird & the new face of VIBE Beauty, Love Dominique has released a festive Christmas EP titled "Gift Wrapped With Love"....