Sun Music
Your Adult Urban Album Alternative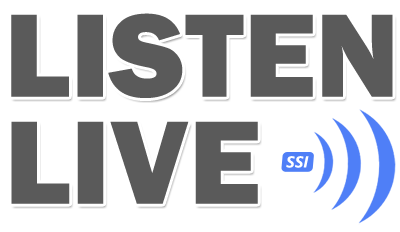 New Music from Juris, Allen Toussaint, Jennifer Hudson, James Fortune, Offiong Bassey, Steve Turre, Snarky Puppy, Kevin Lemons, George Benson, Avicii, Diego Rivera, Ledisi, Geri Allen, Robert Glasper Experiment and More...
Latest News
New In Last 40 minutes
THE (12-11-13) EURweb Free-4-All Page/Board Electronic Urban Report (Today) - *Just like the headline says, this page/board is where you can discuss the stuff that we didn't cover in today's issue. (It's sort of like feedback with a twist) Remember,...
Older News
Jim Brown Gives Pres. Obama a 'C' Grade and Calls Out Kobe on Arsenio (Watch) Electronic Urban Report (Yesterday) - *In a rare interview, retired 77-year-old sports legend Jim Brown joined Arsenio Hall on the couch Tuesday night and shared his reflections on Obama, Kobe, and bullying in the NFL....
Support for a $10 Minimum Wage Is Surprisingly High MoJo Blogs and Articles | Mother Jones (Yesterday) - I'm not super interested in the latest poll results about whether Obama's approval is up or down a point or two, or whether Obamacare is up or down a point...
This Day in Black History: Dec. 11, 1961 BET News (Yesterday) - Langston Hughes' play "Black Nativity" opened on Broadway....
Jim Hall Dies at 83 eJazz News (Yesterday) - Jim passed away on December 10th at his home in New York City of natural causes.  Jim had just turned 83 on December 4th. Jim Hall, born in Buffalo, and...
After You Read This Eye-Opening Inside Story, You'll Never Think About Social Media the Same Way Again MoJo Blogs and Articles | Mother Jones (Yesterday) - In the little corner of the blogosphere that I read regularly, one of the recent hot topics has been viral news sites. I'm not quite sure why Upworthy and its...
BET Remembers Nelson Mandela: A Tribute to Freedom's Father BET News (Yesterday) - Highlights and commentary from Madiba's memorial service....
Teachers Striking in the Town Where Mother Jones Is Buried MoJo Blogs and Articles | Mother Jones (Yesterday) - Mary Harris "Mother" Jones, after whom Mother Jones is named, was a prominent labor leader in the late 1800s and early 1900s. When her long life came to an end,...
Stan Sheppard: New Music Company Accepts 'Millionaire Clients Only' Electronic Urban Report (Yesterday) - *Want to start a new Music company where you will have a worldwide presence and brand established in 12-18 months? Do you want Major label distribution? Independent distribution? Do you...
SoulTracks Lost Gem: Luther Vandross sings "This is Christmas" SoulTracks (Yesterday) - Featured: Not featured  Luther Vandross was one of the greatest singers of our time, a legend who was taken away too soon.. read more...
NYC Bouncers: Win Tickets To Attend The December 'Revival' With Rich Medina Party! SOULBOUNCE (Yesterday) - December is known for many things -- the holidays, the last month of any given year and partying. People are turning up all month long to end 2013 in style,...
Mandela Was a Revolutionary, Not a 'Lovable Cardboard Character' The Root (Yesterday) - "More than 2,500 foreign press are expected to visit South Africa to cover the memorial services and funeral this week of the man described as 'the father of the nation',"...
Bridgette Still Has Hart Black Entertainment Television (Yesterday) - Bridgette breaks up a potentially chaotic situation....
Duane Gets a Piece of Tisha at the Baby Shower Black Entertainment Television (Yesterday) - Duane and Tisha partake in the KevLita shower activities....
The KevLita Baby Shower is Upon Us Black Entertainment Television (Yesterday) - The hottest baby shower of the year....
The KevLita Bump is International News Black Entertainment Television (Yesterday) - The Latin media covers the KevLita controversy....
THE BLACK HAT: (Love and Relationships) Hey Sisters, Are You Settling For Low-Risk Men? Electronic Urban Report (Yesterday) - *Saying "I love you" used to be the most romantic and heart-felt gesture that two people could share. But times have changed dramatically. In the 21st century, the mere thought...
Mama Joyce & Kandi Not on Speaking Terms Following 'WWHL' Interview Electronic Urban Report (Yesterday) - *The bond between a mother and daughter can overcome anything. Even when both parties aren't speaking to each other. Media sources report that Mama Joyce is not speaking to her...
Ruben Studdard Shows Off 112 LB Weight Loss On The Wendy Williams Show Necole Bitchie (Yesterday) - He may be a few pounds thinner, but Ruben Studdard is still the lovable 'Velvet Teddy Bear' that remember from American Idol. Earlier today, the singer stopped by the Wendy...
Is FLOTUS Pissed at POTUS for Snappin' Selfie at Mandela Memorial (Look!) Electronic Urban Report (Yesterday) -   *Hmm. Well now, what do we have here? Well, it looks like the POTUS, Barack Obama, is taking a "selfie" with Britain's Prime Minister David Cameron and Denmark's Prime...
The Best Americana of 2013 (Feature) Pop Matters (Yesterday) - Our list for 2013 is predictably diverse, ranging from progressive newgrass to tradition-minded country to old-time acoustic to California canyon rock to psych folk to singer-songwriter and all points between....
What We Think of as Photoshopping Existed Decades Before Photoshop (Review) Pop Matters (Yesterday) - Despite containing any number of intriguing moments, A History From Behind the Lens fails to provide a coherent overview of the art form....
Bardo Pond: Peace on Venus (Review) Pop Matters (Yesterday) - If the walking dead could dance, this is the music they would dance to....
Albert Camus: A Good Man in Dark Times (Review) Pop Matters (Yesterday) - In the contest of character, Camus bests Sartre time and time again....
Dwight Yoakam: 21st Century Hits – Best of 2000-2012 (Review) Pop Matters (Yesterday) - There's no reason not to pick this one up if you're looking for a tight compilation of recent music from one of the greats. As a document of a transitional...
Hilary Hahn: In 27 Pieces: The Hilary Hahn Encores (Review) Pop Matters (Yesterday) - Hilary Hahn is out to boost the violin vocabulary. Thanks to her commissioning effort, here are 27 short pieces you never heard before....
SoulBounce's Class Of 1993: Babyface 'For The Cool In You' SOULBOUNCE (Yesterday) - When the nominations for the 2014 GRAMMY Awards were announced, super-producer Pharrell Williams found himself garnering seven nominations for work with several artists that spanned across genres....[[ This is a...
Idris Elba Talks About Father's Death and Confirms Arrival of New Baby Electronic Urban Report (Yesterday) - *The death of actor Idris Elba's father is one of many topics that Oprah Winfrey touched on with the entertainer in an episode of her show "Oprah's Next Chapter." Chatting...
New Music: Lil' Mo – "Have Yourself A Merry Little Christmas" This is RnB (Yesterday) - As many are awaiting the return of Lil' Mo on their television screens for the second season of "R&B Divas: LA," she decided to spread some holiday cheer. She surprised...
He Asked for It: R. Kelly Gets Dragged on Twitter The Root (Yesterday) - To promote the release of his latest project, Black Panties, R. Kelly took to Twitter to indulge his ego and engage the masses. He urged his followers to ask him...