Sun Music
Your Adult Urban Album Alternative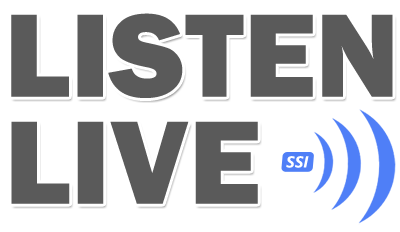 New Music from Juris, Allen Toussaint, Jennifer Hudson, James Fortune, Offiong Bassey, Steve Turre, Snarky Puppy, Kevin Lemons, George Benson, Avicii, Diego Rivera, Ledisi, Geri Allen, Robert Glasper Experiment and More...
Latest News
New In Last 25 minutes
THE (12-05-13) EURweb Free-4-All Page/Board Electronic Urban Report (Today) - *Just like the headline says, this page/board is where you can discuss the stuff that we didn't cover in today's issue. (It's sort of like feedback with a twist) Remember,...
New In Last 40 minutes
Hollywood Men Come Together For Stage Show 'What We Don't Say' Electronic Urban Report (Today) - *Los Angeles, CA – What We Don't Say (WWDS) is a one of a kind stage play featuring an all-male cast giving voice to the inner-most thoughts of men from...
In the last 2 hours
Larry Buford: I Told You So! (I Knew that was Going to Happen!) Electronic Urban Report (Today) - What is it about the human psyche that causes us to revel in the idiom 'I told you so?' How do we define this peculiar trump that we can't wait...
Audrey's Society Whirl: Wells Fargo Donates $4.1 Million to National Urban League Electronic Urban Report (Today) - *NEW YORK — Over 1,000 festively dressed guests attended the National Urban League's (NUL) 57th annual Equal Opportunity Day (EOD) awards dinner on Wednesday, November 13, 2013 at the New...
THE BLACK HAT (Quick Thought): Hey Sisters, Stop Arguing With Your Man (Give Him Brain Instead; He Will Obey After That) Electronic Urban Report (Yesterday) - *Sisters, I understand—you finally get home after working a full shift and there he is, just chillin,' lounging on the couch, watching the game, having a good ol time, mired...
Older News
Kevin Hart Stans Out At Beyonce's Staples Center Concert (Watch) Electronic Urban Report (Yesterday) - *It was the show at the show. Tuesday night in LA at Staples Center, Queen Bey, Beyonce, was holding forth for her loyal subjects and a host of celebs who...
Black Artists Have Moment in the Sun at Art Basel Miami Beach The Root (Yesterday) -
Quote of the Day: Lerone Bennett Jr. on Education The Root (Yesterday) - Read how the quote is referenced here....
The Day Alice Walker Said 'It's Me or the KKK' The Root (Yesterday) - Did you know that Alice Walker (the female face of African-American literature in the 20th century, and the Pulitzer Prize-winning author of The Color Purple) married a white Jewish man...
Black Mom Says Catholic Hospital Abortion Policy Almost Killed Her The Root (Yesterday) - As the battle over whether employers can opt to decline to cover birth control on religious grounds heads to the Supreme Court, another lawsuit is further challenging what role religion...
If You Stand Up Your Man, Don't Be Surprised When He Replaces You  The Root (Yesterday) - "I had huge fight with my boyfriend over the phone and told him I wouldn't go to his annual work gala that night. After I said it, I regretted it...
This Day in Black History: Dec. 5, 1935 Black Entertainment Television (Yesterday) - The National Council of Negro Women was founded....
Popular Demand Collaborates With LA's Roscoe's Chicken And Waffles Vibe Magazine (Yesterday) -
An Insider's guide to Global African Art and Culture at Basel Miami Beach, 2013. The Grio (Yesterday) - MIAMI BEACH, Fla. -- The absence of hurricanes so far in 2013 bodes well for a sensational Art Basel Season......
Porsha Checks Out $4.5K A Month Condo … But Gets Caught Using EBT? (Watch) Electronic Urban Report (Yesterday) - *It appears Real Housewives Of Atlanta star Porsha Stewart has gotten good and comfy at her mom's house. The princess' divorce from her former football player husband Kordell Stewart has...
Kid Fury and Clay Cane's Year-End Celebrity Countdown Black Entertainment Television (Yesterday) - The shade expert analyzes our one-on-ones with the stars....
Happy Founders Day, Alpha Phi Alpha The Root (Yesterday) -
The Indie-Pop of 2013 (Feature) Pop Matters (Yesterday) - In 2013, the best indie-pop felt like "secret music" meant for our ears only and, at the same time, like we're being pulled into a community....
Ashanti Drops 'A Wonderful Christmas With Ashanti' EP Vibe Magazine (Yesterday) - While we wait patiently for the release of Ashanti's much-delayed Braveheart album and the inevitable chart slayage that will follow, the lovely R&B diva has mercifully dropped a seasonal EP...
Bold, Colorful and Bracing: 'Stan Getz Quartet, Live at Montreux 1972' (Review) Pop Matters (Yesterday) - The great band featuring Chick Corea, Stanley Clarke, and Tony Williams, at its best....
Songs: Ohia: Magnolia Electric Co. (Ten Year Anniversary Edition) (Review) Pop Matters (Yesterday) - The 2003 indie-rock classic gets its reissue in the same year that its creator, Jason Molina, died....
Criminal Conversations and Other Tricky Victorian Code for Adultery (Review) Pop Matters (Yesterday) - Caroline Norton is a little known woman who arguably changed the world. Author and scholar Diane Atkinson explains how....
Beastmilk: Climax (Review) Pop Matters (Yesterday) - Beastmilk's unabashed re-imagination of the music of their influences is so well conceived and unapologetic that the lack of originality at the heart of Climax becomes little more than an...
Hunters: Hunters (Review) Pop Matters (Yesterday) - Hunters' paradigm of noise-punk layered with melodic hooks is a common enough model, but Hunters pursue some sideways diversions on the grime-ridden path....
The Mission: The Brightest Light (Review) Pop Matters (Yesterday) - The Brightest Light isn't a perfect album from the Mission. That said, it is very good and has the potential to please established fans as well as the newly interested....
The Flaming Lips: Peace Sword (Review) Pop Matters (Yesterday) - The title track will floor you: a stunning return to form for our favorite indie rock weirdos. The rest of this slapdash EP? Not so much....
#Videos: (@tamarbraxtonher) Tamar Braxton - All The Way Home Singers Room - Videos (Yesterday) - Tamar Braxton squeezes in the time to continue to drop visuals for her debut album "Love and War," this time for the fourth single "All The Way Home."...
Amber Rose Goes Violet For Beyonce's Concert Necole Bitchie (Yesterday) - Amber Rose is starting to change her hair color more times than Nicki Minaj changes wigs, but lucky for her, she looks good in anything. Last night, she went violet...
WATCH: How to Draw a Thanksgiving Turkey that Represents the Nuclear Deal with Iran [Fiore Cartoon] MoJo Blogs and Articles | Mother Jones (Yesterday) - Mark Fiore is a Pulitzer Prize-winning editorial cartoonist and animator whose work has appeared in the Washington Post, the Los Angeles Times, the San Francisco Examiner, and dozens of other...
New England Conservatory's Jazz Lab eJazz News (Yesterday) - One-Week Intensive Jazz Program for Students Ages 14 – 18 June 22 – 27, 2014 Special Guest Artist Grammy Award Winning Bassist Dave Holland plus NEC Jazz Studies Chair Ken...