Sun Music Live Stream Is Here!
Your Adult Urban Album Alternative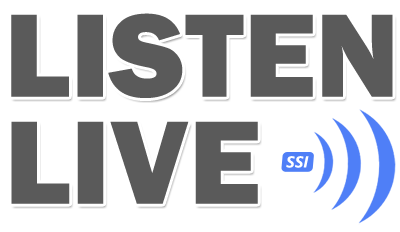 Click here for Android or Apple Mobile Apps
New Music from Aaron Diehl, Cleveland Jones, Bill Harris Quintet, Threestyle, Drop City Yacht Club, Lenny White, Chris Brown, Fantasia, Monty Alexander, Jesse Ware, C.J. Heptet, India.Arie, Jim Ridl, Deitick Haddon, Ben Sidren, Monkey House, Ashanti, Bluey, John Legend and More…
Latest News
New in Last 10 Minutes
Wrap Party: EDC The Movie, Julia Stiles Stars In Caveman Video, Squarepusher To Tour US Vibe Magazine (Today) -
Defense Team Releases Trayvon Martin Texts, Photos Vibe Magazine (Today) - After more than a year since the death of slain Florida teen Trayvon Martin, new evidence has emerged from the defense team including texts and photos from Martin's cellphone that...
New In Last Hour
Beauty Fixes Under $6 Loop 21 (Today) - Save time and money without having to sacrifice your look....
Nationwide Dip in Teen Pregnancies Loop 21 (Today) - Teen pregnancy numbers plunged in nearly every state in the nation....
Are You a Part of a Car-less Home? Loop 21 (Today) - Study says more U.S. homes don't have a vehicle....
Facebook Generation is Fed Up with Facebook Loop 21 (Today) - Are you over Zuckerberg's website?...
Olympian Cullen Jones Promotes Golden Lesson Loop 21 (Today) - The decorated athlete advocates water safety....
Janet Jackson Joins the Billionaire Club Loop 21 (Today) - The music industry veteran earned the position through hit albums and movie roles....
McDonald's To Target More Millennials Loop 21 (Today) - Twenty-somethings to mid-thirty year olds might be skipping salads and burritos for fries and burgers....
POTUS at Prom Loop 21 (Today) - Did anyone say throwback?...
In the last 2 hours
Eliminating Hunger, One 3-D-Printed Meal at a Time MoJo Blogs and Articles | Mother Jones (Today) - Hunger remains a massive problem here on planet Earth. Globally, nearly 870 million people—1 in 8 of us—live with "chronic undernourishment." Meanwhile, obesity stalks us, too—about 1.4 million people worldwide...
Worse Than Watergate? The Ultimate White House Scandal Matrix MoJo Blogs and Articles | Mother Jones (Today) -     Worse than Watergate. That's the refrain coming from the Obama administration's critics as it scrambles to tamp down a growing pile of scandals. "The Obama administration's cover-up of the September...
Sequester Guts Wildfire Prevention, Sets Up Bigger Blazes MoJo Blogs and Articles | Mother Jones (Today) - "Tree coming down!"Skyler Lofgren shouts above a din of buzzing chainsaws, leans into his own, and with a final heave topples another 40-foot Ponderosa pine. Lofgren, 27, a forest firefighting...
"Arrested Development" Was The Best TV Satire of the Bush Era MoJo Blogs and Articles | Mother Jones (Today) - Arrested Development is finally (for real this time) coming back. On May 26 at exactly 12:01 a.m. PDT, the series' fourth season will debut exclusively on Netflix, the on-demand streaming...
7 Ways To Stay Productive When Working From Home Loop 21 (Today) - Subheading: Working from home sounds easier than it actually is.Lead Image: ...
Summer of '97: The Heat of A First Kiss Loop 21 (Today) - How watching porn led to a gay man's first kiss....
Older News
New trailer for Formula 1 biopic 'Rush' released - watch NME-News (Today) - Chris Hemsworth stars as 1970s racing driver James Hunt, while Daniel Brühl plays rival Niki Lauda    ...
INTERVIEW/PROFILE: Jazz Musician of the Day: Archie Shepp All About Jazz (Today) - All About Jazz is celebrating Archie Shepp's birthday today! Archie Shepp is a New York City native and alumnus of Goddard College. Archie started playing jazz in the early 60\'s...
THE (05-24-13) EURweb Free-4-All Page/Board Electronic Urban Report (Today) - *Just like the headline says, this page/board is where you can discuss the stuff that we didn't cover in today's issue. (It's sort of like feedback with a twist) Remember,...
The Bottlerock Napa Valley Festival - Day 1 (Review) Pop Matters (Today) - Napa Valley music festival offers yet another boost to Northern California's already thriving music scene....
Morgan Freeman falls asleep during live TV interview - watch NME-News (Today) - His interview buddy Michael Caine carries on chatting happily    ...
Channel 4 to pilot two new music shows, including one fronted by Rizzle Kicks NME-News (Today) - Nick Grimshaw will host a music quiz filmed in a 'well known music venue'    ...
It's a Merciless World in 'Metro: Last Light' (Review) Pop Matters (Today) - Last Light slow pace is always building towards something, whether in the gameplay or narrative, and in this, way the game strikes a better balance between action and horror than...
Benedict Cumberbatch takes a shower in 'Star Trek Into Darkness' deleted scene - watch NME-News (Today) - The 'Sherlock' star shows off the results of his Hollywood baddie gym regime    ...