Sun Music Live Stream Is Here!
Your Adult Urban Album Alternative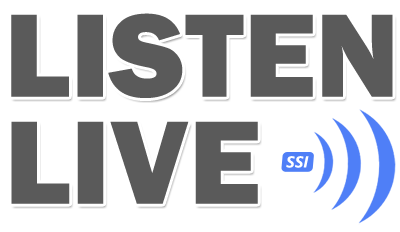 Click here for Android or Apple Mobile Apps
New Music from Aaron Diehl, Cleveland Jones, Bill Harris Quintet, Threestyle, Drop City Yacht Club, Lenny White, Chris Brown, Fantasia, Monty Alexander, Jesse Ware, C.J. Heptet, India.Arie, Jim Ridl, Deitick Haddon, Ben Sidren, Monkey House, Ashanti, Bluey, John Legend and More…
Latest News
New In Last 25 minutes
Wealth Wednesday Q&A: Stacey Tisdale Black Entertainment Television (Today) - Strategies on creating a wealth-building plan that endures....
Two Steps Down the Interactive Fiction Road (Moving Pixels) Pop Matters (Today) - This post contains spoilers for Photopia and GalateaLast time I looked at two examples of contemporary interactive fiction that were iterations of the classic text adventure genre. If I can......
New In Last 40 minutes
Cut and Pasty: "Fearless Defenders #4" (Review) Pop Matters (Today) - The Fearless Defenders book has been a welcome surprise among the Marvel NOW! Push. But the art…...
In the last 2 hours
Kerry Washington Gives Humbling Commencement Speech at GWU Loop 21 (Today) - The "Scandal" star received an Honorary Doctor of Fine Arts....
Autism Commercials Aimed at Latinos and Blacks Loop 21 (Today) - Do you know the early signs of autism?...
Kelly Rowland Confirmed as Competition Show's Newest Judge Loop 21 (Today) - "The X-Factor" season 3 premieres in September....
Health Alert: 1 in 5 Children Has A Mental Disorder Loop 21 (Today) - New report is the first to show data of children's mental health....
Why Parents Should Not Sleep With Their Babies Loop 21 (Today) - SIDS linked to parents who sleep with newborns....
Wet Seal Pays $7.5 Million In Racism Lawsuit Loop 21 (Today) - Former and current employees will get compensated for discriminatory damages...
Tech Talk: Microsoft Reveals New Game System Loop 21 (Today) - Gamers, are you interested in an upgrade?...
President Obama Lends Full Support to Tornado Victims Loop 21 (Today) - The President offers words of encouragement to Oklahoma residents....
Michelle Obama Speaks at Tennessee High School Graduation Loop 21 (Today) - The first lady tells students to not fear failure....
Older News
An Engaging Crime Thriller Set in Postwar Britain: 'The Bletchley Circle' (Review) Pop Matters (Today) - With excellent performances from the entire cast, particularly Anna Maxwell Martin as pattern-seeker Susan, The Bletchley Circle is simultaneously a riveting whodunit and an enlightening window into a period of...
How Far-Right Activists Like E.W. Jackson Took Over the Virginia GOP MoJo Blogs and Articles | Mother Jones (Today) - After dropping the last two presidential elections and the last three US Senate races, Virginia Republicans had good reason for optimism heading into this fall's elections: Terry McAuliffe, the former...
Conservatives Crawl Out Of The Woodwork To Claim IRS Persecution MoJo Blogs and Articles | Mother Jones (Today) - Wayne Allyn Root is no fan of President Barack Obama. He's a former Libertarian Party candidate for vice-president and a "birther" who has questioned whether the president was really born...
WATCH: What Does 400 ppm Mean? Talking with Climate Scientist Michael Mann MoJo Blogs and Articles | Mother Jones (Today) - Last week in Washington, DC, leading climate scientist Michael Mann of the University of Pennsylvania sat down with Climate Desk Live to talk about the significance of an planetary milestone—we've...
Is This Big Tea Party Group Really an Innocent Victim of the IRS? MoJo Blogs and Articles | Mother Jones (Today) - Tea Party Patriots co-founder Jenny Beth Martin has been all over the airwaves since the IRS story broke, talking about how her group was among those whose applications for nonprofit status...
You Need Phosphorous to Live—and We're Running Out MoJo Blogs and Articles | Mother Jones (Today) - Western Sahara, a sparsely populated slice of desert on Africa's northwestern coast, doesn't get much ink as a potential crisis point in the global food system. You've probably never heard...
3 Sensual Tips For Women Over 40 Loop 21 (Today) - For mature women pleasure seeking, sensuality and self-care is important....
How I Came Up: National Action Network's Tamika D. Mallory Loop 21 (Today) - Mallory is second in command for Rev. Al Sharpton's advocay group....
David Bowie pays tribute to late Spiders From Mars bassist Trevor Bolder NME-News (Today) - Legend describes his former band member as 'a great man'    ...
INTERVIEW/PROFILE: Jazz Musician of the Day: Sun Ra All About Jazz (Today) - All About Jazz is celebrating Sun Ra's birthday today! Eclectic, outrageous, sometimes mystifying but always imbued with a powerful jazz consciousness, the music of Sun Ra has withstood its skeptics...
THE (05-22-13) EURweb Free-4-All Page/Board Electronic Urban Report (Today) - *Just like the headline says, this page/board is where you can discuss the stuff that we didn't cover in today's issue. (It's sort of like feedback with a twist) Remember,...
Would You Like a Side of Attitude with That? (Column) Pop Matters (Today) - The LGBT community has been a staple of the service industry for years. At some point, you will have an LGBT server or chef working on your edibles....