Sun Music
Your Adult Urban Album Alternative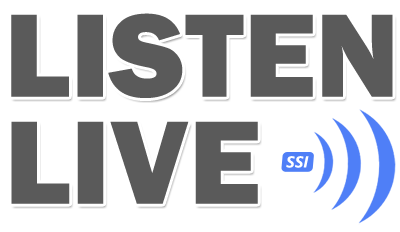 New Music from Juris, Allen Toussaint, Jennifer Hudson, James Fortune, Offiong Bassey, Steve Turre, Snarky Puppy, Kevin Lemons, George Benson, Avicii, Diego Rivera, Ledisi, Geri Allen, Robert Glasper Experiment and More...
Latest News
New In Last Hour
Tamar Braxton, TGT, John Legend, and Fantasia Amongst Nominated Artists at 56th Annual Grammy Awards This is RnB (Today) - 2013 has been an amazing year for music and the official listing of nominated artists for the 56th Annual Grammy Awards is here to prove it! Revealing the official list...
In the last 2 hours
This Day in Black History: Dec. 7, 1996 BET News (Today) - Toni Braxton's "Un-Break My Heart" tops Billboard's Hot 100....
Jay Z Lands Nine Grammy Nominations Vibe Magazine (Today) - The 2014 Grammy nominations have been revealed and Jay Z is the leader of the pack. The Recording Academy listed the Roc Nation CEO in nine different categories Friday (Dec....
Jay Z tops Grammy nominations with 9; Kendrick Lamar scores Album of the Year nod The Grio (Today) - (AP) - Jay Z easily led Grammy Award nominations announced Friday with nine, but left-of-center rappers Macklemore & Ryan Lewis and Kendrick Lamar were among a group of new stars...
Diahann Carroll Recieves Honor During Evening Ceremony Electronic Urban Report (Today) - *Diahann Carroll's career in the acting biz spans more than five decades–that's a half-century folks. Now, at 78, her contemporaries and new-age performers alike are making sure she smells her...
Lady Gaga & R.Kelly Ready Video for "Do What U Want" This is RnB (Today) -   Setting fans into a frenzy with their live performances on both SNL and at the AMA's, the crazy duo known as Lady Gaga and R. Kelly have decided to...
Older News
Kool For the Holidays SoulTracks (Today) - The Temptations, The Jackson 5, New Edition, Donny Hathaway, Stevie Wonder and Kurtis Blow all had careers that intersected at some point with Kool & the Gang. But unlike those...
Tamar Braxton Performs at City Walk and Talks Vocal Issues This is RnB (Today) - It's a holly, jolly, Tamar Christmas! Just after performing on this year's Soul Train Awards and securing an award, the youngest Braxton went on to "sleigh" the stage at Universal...
Jay Z, Macklemore, Kendrick Lamar Dominate 2014 Grammy Nominations Rolling Stone Magazine (Today) - Regardless of what happens at the 56th Grammy Awards on January 26th there is no denying that Jay Z [...]...
Live Blog: 56th Annual Grammy Nominations List (2014) Vibe Magazine (Today) - The 2014 Grammy Nominations show is currently underway. Hosted by LL Cool J, the Countdown to Music's Biggest night is live from the Staples Center in Los Angeles this year.Consider...
K Michelle Disses Fans In a Most Creative Way: 'Still No F*cks Givin' Electronic Urban Report (Today) - *Its always an eye-opener when celebrities use underhanded means to disrespect their unsuspecting fan base and expect it to go unnoticed. Singer K.Michelle provides a perfect example of this in...
New Music: Vic Mensa Feat. Chance The Rapper 'Suitcase' Vibe Magazine (Today) - Vic Mensa calls on his hometown pal Chance the Rapper for a verse on his new track "Suitcase." The next generation Chi-Town artist's have attracted widespread attention this year, largely...
Stalley Dedicates New 'Raise Your Weapons' Video To Nelson Mandela Vibe Magazine (Today) - 'In the wake of Nelson Mandela's passing, Stalley liberates a new visual for his Honest Cowboy hit, "Raise Your Weapon." The thought provoking track implores this generation to end its...
Drake In Good Guy Mode: Building Philly High School A Recording Studio (Watch) Electronic Urban Report (Today) - *A recent ABC News story about Strawberry Mansion High School in Philadelphia inspired Drake to get involved. The Canadian born rapper saw the ABC World News Tonight story about the...
umidi: A Completely Cutomizable MIDI Controller… Digital Music News (Today) - Want to design your own aluminum MIDI controller? With umidi you can… …for a low pledge of $845. umidi builds and tests each controller in...The post umidi: A Completely Cutomizable...
Rocsi Diaz Dons Brussel Sprouts For PETA Ad Vibe Magazine (Today) - Rocsi Diaz is getting an extra dose of camera time this winter as she's just unveiled her very own PETA ad. The television host, who is also the face of...
SoulBounce's Class Of 1993: Salt-N-Pepa 'Very Necessary' SOULBOUNCE (Today) - On avenues of hot, cool and vicious, Salt-N-Pepa reside. Sure, they were the female's answer to Run-DMC, as they possessed snarky fireball rhymes and an impeccable style that was desirable...
Casey Veggies Freestyles Over Kris Kross' Classic 'Jump' Vibe Magazine (Today) - Casey Veggies stopped by the studio with the L.A. Leakers to drop some exclusive bars over a classic Kriss-Kross track. Young Veggies wasn't even born when the classic 90's anthem...
Live Stream: VGX 2013 Black Entertainment Television (Today) - Check out the most extreme video game awards show ever....
Malinda Williams Explains Why She's Proud of 'EXHALE' Talk Show Electronic Urban Report (Today) - Most know Malinda Williams as the quick witted Bird on the TV series Soulfood. As much as it was her push into stardom, it was only the beginning to where...
Marsha Ambrosius & Ne-Yo Are In Their Feelings 'Without You' SOULBOUNCE (Today) - Marsha Ambrosius videos are rarely served sans message, so it's no surprise her latest collaboration with Ne-Yo is pretty heavy. The duet "Without You," which was released in August, now has...[[...
Remembering Madiba: His Legacy in Quotes Black Entertainment Television (Today) - Nelson Mandela's life has impacted the world over....
Mourners From Near and Far Commemorate Mandela Black Entertainment Television (Today) - Well-wishers gather to say goodbye to Mandela....
New Music: Tiffany Stevenson – Old Thing This is RnB (Today) - Everyone can be guilty of wanting that "Old Thing" back in a relationship and songstress Tiffany Stevenson has the perfect way of expressing of how good loving can make you come...
London-Based Label RareNoiseRecords Presents a Night of Progressive Music at Shapeshifter Lab in Brooklyn, Dec. 13 at 8PM eJazz News (Today) - New York – Having built its reputation documenting the best of the avant-jazz scene, RareNoise offers a rare evening of improvised and composed music on December 13 from three distinct...
Jennifer Hudson Shines On January 2014 ESSENCE Magazine Cover This is RnB (Today) -   Yes, ma'am Jennifer Hudson! Starting off the new year ESSENCE has Jennifer Hudson gracing the cover of their January 2014 issue which hit stands today. Inside the magazine Hudson...
Monday Night Jazz Sessions @ Quinn's in Beacon, NY — Announcing Artist Roster for 2014 eJazz News (Today) - For Immediate Release: MONDAY NIGHT JAZZ SESSIONS @ QUINN'S IN BEACON, NY ANNOUNCES ITS SCHEDULE FOR 2014     The Monday night jazz sessions that began this past October at the...
Childish Gambino and Chance The Rapper Hit the Beach for 'The Worst Guys' [Video] The Boom Box (Today) - Life's a beach for Childish Gambino and Chance The Rapper. The two hit the beach for their new video 'The Worst Guys.'Continue reading…...
My Ancestral Town Disappeared From the Map! The Root (Today) - "I have been researching my genealogy since 1996. This year, I discovered the names of my grandmother's grandparents. However, their birthplace is proving to be a mystery. It is listed as Hacot Eurville,...
10 Best Hip-Hop Videos of 2013 The Boom Box (Today) - In 2012, rappers made great attempts to avoid making the stereotypical booty videos and create astounding visuals that offer more than just a cursory glance. Some offered a compelling story...