Sun Music Live Stream Is Here!
Your Adult Urban Album Alternative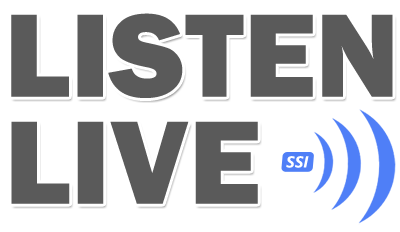 Click here for Android or Apple Mobile Apps
New Music from Aaron Diehl, Cleveland Jones, Bill Harris Quintet, Threestyle, Drop City Yacht Club, Lenny White, Chris Brown, Fantasia, Monty Alexander, Jesse Ware, C.J. Heptet, India.Arie, Jim Ridl, Deitick Haddon, Ben Sidren, Monkey House, Ashanti, Bluey, John Legend and More…
Latest News
New In Last 5 Minutes
Early Summer 2013 New Music Playlist (Mixed Media) Pop Matters (Today) - New tunes from Vampire Weekend, the National, Telekinisis and more, plus notes....
New in last 15 minutes
EUR on the Scene: Deitrick Haddon's 40th Birthday Celebration (Watch) Electronic Urban Report (Today) - *Deitrick Haddon certainly knows how to party big! The party was held at Rooftop 3100 in downtown Los Angeles giving you a view of the beautifully lit skyline of the...
New In Last 20 minutes
Bitchie Or Not? Dawn Richard Switches Her Style Up At PHLEXtravaganza Necole Bitchie (Today) - Dawn Richard keeps the checks coming in! And she's been looking absolutely amazing while doing it. This week, she was spotted in two different looks as she performed at the...
New In Last 40 minutes
Lifestyle: (@TheKingDream) 5 Reasons We Have Respect For The Dream Singers Room (Today) - The American Dream has done a lot to change the sound of R&B while still holding on to influences such as Prince....
Today in Grandstanding Senators MoJo Blogs and Articles | Mother Jones (Today) - The Economist's Jon Fasman reports on the latest political pandering from a member of the Greatest Deliberative Body On Earth:On Wednesday David Vitter (pictured), a Republican senator from Louisiana, proposed—and...
New In Last 45 Minutes
VIBE Premiere: Beatfox 'Noire Series' UK Dubstep Beatbox [VIDEO] Vibe Magazine (Today) - Behind the Beats and Flyotw present the Noire series exclusively with VIBE. In this episode: "Finally, we get the incredible Beatfox to show off his latest mouth music techniques. This...
Sony/ATV, the Publisher, Wants the Same Royalty Rate as Sony Music, the Label... Digital Music News (Today) - The planned June launch of Apple's streaming service is set to be delayed because Sony Music, the record label, and Sony/ATV, its publishing arm, are holding out for better deals....
Deadmau5 Previews New Songs Rolling Stone Magazine (Today) - Deadmau5 hit Ultra Music Festival and Lollapalooza Brazil this spring and during breaks from a Las V[...]...
Mariah Carey Shows She Isn't A Morning Person On 'GMA' SOULBOUNCE (Today) - As part of the promo push for her still-untitled upcoming album, Butterfly Princess Mariah Carey kicked off the Good Morning America Summer Concert Series with an event that was more...
New In Last Hour
Safety Scissors Secret NYC Show Kicks Off With 'In A Manner Of Sleeping' Mix Vibe Magazine (Today) - Brooklyn based experimental beatsmith Safety Scissors (Matthew Curry) is back and on an upswing. Recently signed to BPitch Control, Curry will be releasing his third album, In A Manner Of...
Whoopi Offended by Sergio Garcia's Racial Remarks Against Tiger (Watch) Electronic Urban Report (Today) - *Racism, Whoopi don't play that. "The View" talk show host totally got on Sergio Garcia's back when he cracked a racial joke about fried chicken and Tiger Woods. The two...
Barcelona's Primavera Sound Festival Streaming Rolling Stone Magazine (Today) - Good news for everyone not at the Primavera Sound Festival in Barcelona this weekend several of the [...]...
In the last 2 hours
How Accurate is Behind the Candelabra? Slate - Brow Beat (Today) - Steven Soderbergh's HBO movie Behind the Candelabra chronicles the turbulent five-year romance between famed concert pianist Liberace (played by Michael Douglas) and his young lover Scott Thorson (Matt Damon). Based...
NASA: We've Made Progress on Obama's Asteroid-Lasso Initiative MoJo Blogs and Articles | Mother Jones (Today) - In April, the Obama administration unveiled its 2014 budget proposal, which included $145.8 billion for agriculture, $520 million for the International Trade Administration, and a bunch of other stuff. It...
Food Assistance Programs Face Cuts Black Entertainment Television (Today) - Budget talks threaten food assistance programs....
Radical Dads: Rapid Reality (Capsule Reviews) Pop Matters (Today) - At first, Radical Dads will remind you of other important bands, until they prove to you they are their own kind of important....
Prince Goes Political in New Video Slate - Brow Beat (Today) - Prince has always been a political artist, but most often he's expressed his politics through songs about sex. His new single "Fixurlifeup," on the other hand, takes a different tack....
Gossip: (@BrunoMars) Bruno Mars, Jennifer Hudson Being Courted for 'Idol' Season 13? Singers Room (Today) - Bruno Mars and Jennifer Hudson's names are in the hat as people to consider for American Idol season thirteen...
News: (@JessieJ) Jessie J Reveals "Wild" Artwork Singers Room (Today) - Jessie J and her team has been creating a lot of buzzing around her forthcoming new single "Wild."...
The Buzz: Chief Keef Goes In On Twitter, Kelly Rowland Is Black Entertainment Television (Today) - Don't miss 106 & Park tonight at 6P/5C!...
9-Year-Old Asean Johnson Fights for His Elementary School to Remain Open! (Videos) Electronic Urban Report (Today) - *The public school system of America has been in constant decline for a very long time. Large cities have had to fight for their teacher's jobs as well as keep...
CONTEST/GIVEAWAY: Enter the "Joshua Redman - Walking Shadows" Giveaway at All About Jazz! All About Jazz (Today) - All About Jazz members are invited to enter the Nonesuch Records "Joshua Redman - Walking Shadows" giveaway contest starting today. We'll select FIVE winners at the conclusion of the contest...
Chart of the Day: Sequester Cuts Are Starting to Bite MoJo Blogs and Articles | Mother Jones (Today) - The number of people who are feeling the effect of the sequester continues to rise. It's now up to 37 percent, and unsurprisingly, that's affecting what people think of it:More...
Older News
Jennifer Hudson Wants You To Get 'Gone' SOULBOUNCE (Today) - With American Idol looking as if it's on its last legs, rumors are swirling that former Idol contestant Jennifer Hudson could return to the program as a judge. While I'm...