Sun Music Live Stream Is Here!
Your Adult Urban Album Alternative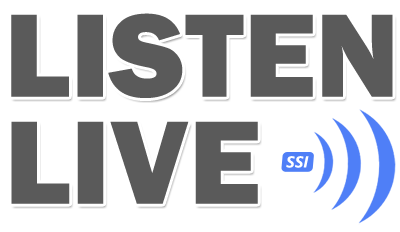 Click here for Android or Apple Mobile Apps
New Music from Aaron Diehl, Cleveland Jones, Bill Harris Quintet, Threestyle, Drop City Yacht Club, Lenny White, Chris Brown, Fantasia, Monty Alexander, Jesse Ware, C.J. Heptet, India.Arie, Jim Ridl, Deitick Haddon, Ben Sidren, Monkey House, Ashanti, Bluey, John Legend and More…
Latest News
New In Last 40 minutes
Peter Hadar Casts A 'Magic' Spell SOULBOUNCE (Today) - It's been over a year since Peter Hadar dropped his EP Take Off Victoria on the masses, but he hasn't been resting on his laurels and chillin' in the cut...
Nicki Minaj Spotted On Set Of 'The Other Woman' Necole Bitchie (Today) - Getting dropped from American Idol isn't getting Nicki Minaj down because she's too busy making that motion picture money. This week, she started filming her new movie, "The Other Woman"...
In the last 2 hours
The Hangover III in Theatres to Mixed Reviews Loop 21 (Today) - The Hangover III is in theatres now....
"Fast and Furious 6" expected to beat out "Hangover" Loop 21 (Today) - Reviews are in for the sixth installment of the "Fast and Furious" and they're good!...
Morgan Freeman Explains his Mid-Interview Catnap Electronic Urban Report (Today) - *After video of Morgan Freeman dozing off during an interview went viral on Thursday, the actor has come to say that he was not, in fact, sleeping. During an interview...
Terrence Howard Issues A Bold Challenge To Idris Elba, Morris Chestnut Denies Black Panther Role Vibe Magazine (Today) - With the original cast from the 1999 cult classic The Best Man currently shooting the sequel, The Best Man Holiday, VIBE caught up with scene-stealer and unmitigated quote monster Terrence...
Do TV Shows Need Trigger Warnings? Slate - Brow Beat (Today) - I see a lot of murders every week. I love police procedurals, and homicide is, generally speaking, a prerequisite of the genre. It's the rough equivalent to a bout of...
Sherry Davis Shines Like A 'Star' On Her Debut EP SOULBOUNCE (Today) - Singer/songwriter Sherry Davis emerged last summer with her Omar Lye-Fook produced cut "Ain't That Love" adding herself to the bumper crop of soul songstresses that flourish out of...[[ This is a content...
Kanye West Plans More Projections This Weekend Rolling Stone Magazine (Today) - Kanye West premiered his new track "New Slaves" by projecting visuals on 66 buildings across the glo[...]...
Trayvon Martin's Photos, Text Messages Released as Evidence Black Entertainment Television (Today) - Photos, texts depict guns and marijuana....
Jennifer Hudson Confirmed as 'American Idol' Judge? Electronic Urban Report (Today) - *E! News says it has confirmed that the first "American Idol" alum turned judge will be Jennifer Hudson. The Oscar winner, according to E!, has signed a deal to join...
Older News
Spoiler Special: Behind the Candelabra Slate - Brow Beat (Today) - On the Spoiler Special podcast, Slate movie critic Dana Stevens talks in detail about new and forthcoming movies with a guest. You can listen to past Spoiler Specials here, and you can also...
The Funniest And Strangest Celeb Quotes Of The Week Vibe Magazine (Today) -
Chris Rock Giving Away Walk-on Part in Next Film Electronic Urban Report (Today) - *Chris Rock is giving one fan the chance to play a bit part in his upcoming film "Finally Famous," which also stars Rosario Dawson and Gabrielle Union. The winning bidder...
Obama's Drug Czar Cites Useless Stat to Dismiss Legalizing Pot MoJo Blogs and Articles | Mother Jones (Today) - Gil Kerlikowske, director of the Office of National Drug Control Policy (ONDCP), dismissed calls for pot legalization on Thursday, citing a recent study by his agency to claim that marijuana...
Oops! Man Butt Dials His Murder Plot to 911 Electronic Urban Report (Today) - *Crimes are normally reported to 911, so that help can be sent to the crime scene as soon as possible. But the culprit committing the crime usually is ready to...
Weekend Rock Question: What Is the Best Billy Joel Album? Rolling Stone Magazine (Today) - Billy Joel spent the last three years in virtual hibernation but this year he's finally poking his h[...]...
Early Summer 2013 New Music Playlist (Mixed Media) Pop Matters (Today) - New tunes from Vampire Weekend, the National, Telekinisis and more, plus notes....
Friday Cat Blogging - 24May 2013 MoJo Blogs and Articles | Mother Jones (Today) - It's probably time for another round of quiltblogging, but that will have to wait until next week. Why? Because this week I got my lovely new Mother Jones t-shirt and...
Lose Yourself In KING's Live Version Of 'Hey' SOULBOUNCE (Today) - Kick off your Memorial Day weekend with a silky smooth offering from KING. Last week, we brought you their live version of "Supernatural," and this week the trio is back...
EUR on the Scene: Deitrick Haddon's 40th Birthday Celebration (Watch) Electronic Urban Report (Today) - *Deitrick Haddon certainly knows how to party big! The party was held at Rooftop 3100 in downtown Los Angeles giving you a view of the beautifully lit skyline of the...
Bitchie Or Not? Dawn Richard Switches Her Style Up At PHLEXtravaganza Necole Bitchie (Today) - Dawn Richard keeps the checks coming in! And she's been looking absolutely amazing while doing it. This week, she was spotted in two different looks as she performed at the...
Supreme Court Examines Key Racial Discrimination Cases Black Entertainment Television (Today) - Game-changing rulings loom at the High Court....
Lifestyle: (@TheKingDream) 5 Reasons We Have Respect For The Dream Singers Room (Today) - The American Dream has done a lot to change the sound of R&B while still holding on to influences such as Prince....